Madison Logic Named a Leader in The Forrester Wave™: B2B Intent Data Providers, Q2 2023!
Blog
4 Ways B2B Marketers Can More Successfully Navigate Times of Economic Uncertainty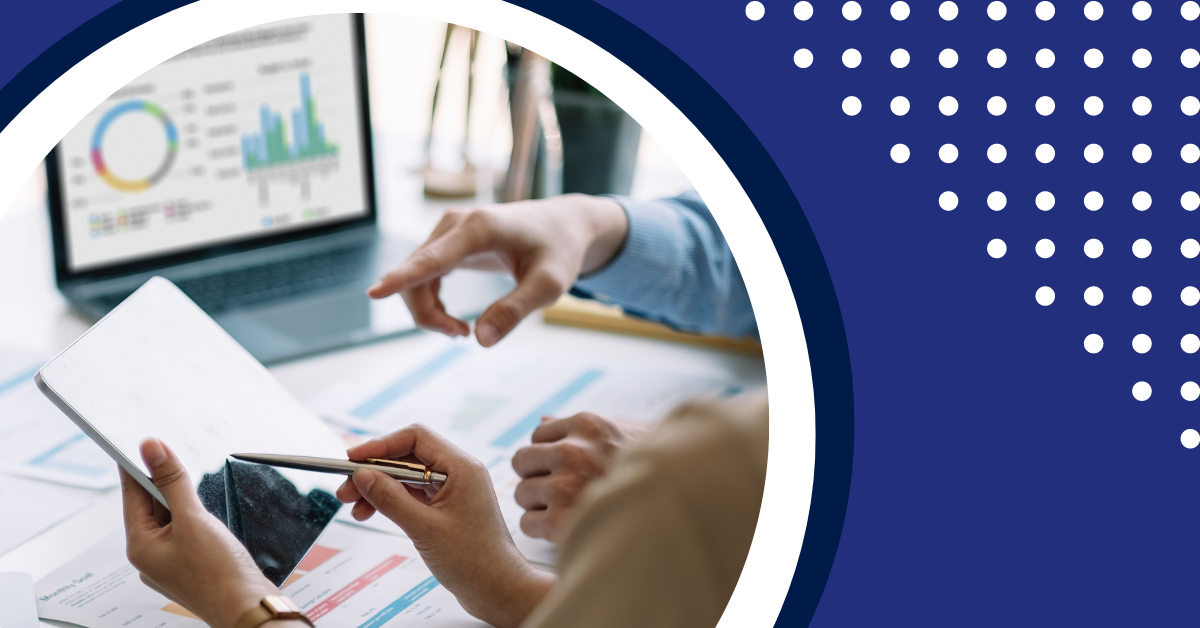 Economic headwinds have triggered renewed scrutiny on discretionary spending as companies around the world brace for a possible recession. Despite these tough times, demand B2B marketers being told to do more with less should see it as an opportunity to refocus their attention on better strategies to come out stronger on the other side.
Those familiar with navigating an economic downturn know all too well that when budgets are tight and sales are slow, it's easy to feel like your marketing efforts are falling flat. And yet, analysts and smart marketers agree that, despite the inclination to pull back on marketing spend, now is not the time to step on the brakes. Short-term cuts can have long-term ramifications. Scaling back on your marketing strategy impacts your market share and weakens your ability to connect with buyers.
What you need is to be better informed, more targeted, and more efficient and effective. Now, more than ever, you must be visible and recognizable in the market to come out ahead. A persistent in-market presence builds trust and awareness, and grabs buyer attention from competitors reducing their own marketing efforts. By leveraging smarter account-based marketing (ABM) strategies, you can proactively build and maintain this consistent market presence and better navigate economic uncertainty to generate more revenue. Here are four ways to do just that:
1. Narrow your focus on high-value accounts
When it comes to developing an effective marketing strategy during an economic downturn, refocusing your efforts on high-value accounts can be a game changer. Account-based marketing is an attractive strategy because it approaches B2B marketing from a less is more approach. By identifying and targeting the accounts most likely to bring in revenue, you can make the most of your limited resources and increase your chances of success.
It all starts with better data. Leverage valuable sources of intelligence to identify in-market accounts, prioritize the right individuals to engage within the organization, and determine the content most likely to accelerate the sales cycle for that audience. While your first-party data provides key insights and characteristics of your target accounts, you also need access to historical performance, technographic, and intent data to create a clearer picture of the accounts demonstrating the highest propensity to purchase. Leveraging intent data to better understand your audience allows you to focus your efforts and spend on in-market accounts. Understanding your audience holistically helps you decide which content best resonates with them.
2. Personalize your approach
In B2B, there typically isn't just one person making the decision—it's an entire buying committee. Serving generic, broad, and impersonalized content to any single decision-maker is no longer enough to move the needle.
While personalization is nothing new, there's renewed focus on its necessity when so many companies are forced to scale back. Thoughtful personalization delivers a better overall experience and demonstrates that you understand the needs of the buying committee and have the solution to solve them. ABM is a great strategy for delivering customized content and messaging because you are narrowing your focus on target accounts.
As you get started with personalization, here are some steps to prioritize:
Talk to your sales and customer support teams and learn more about the makings of your target accounts. Who sits on the buying committee? What are their titles? What roles do they play? For example, a CMO will have a different nurture path than a demand marketer. Make sure your content and messaging reflect what you learn.

Identify the buying committee's pain points and challenges they need a solution to solve. To address the concerns of a specific person who may be dissatisfied with the reliability of their current tool, you could focus on the predictability of your solution. Do this by conducting interviews and surveys, or consulting with your sales team to gather insights.

Follow their digital footprint. Use engagement data and track an individual's personally identifiable information (PII) to understand where they go for their information. How much time did they spend on your site? How did they get there: email or social media? Leverage this information to map out a more effective journey.
The goal of ABM is to build strong, long-lasting relationships with target accounts. These strong relationships increase customer satisfaction and loyalty, which leads to higher revenues and positive referrals. A deeper understanding of your target account needs and a more personalized marketing experience will help increase profitability and ROI.
3. Optimize reach and engagement
It's important to remember that nearly all budgets are being slashed during an economic downturn, not just yours alone. Company leaders are putting increased pressure on buying committees to make smarter buying decisions. You not only have to know what they need and communicate how your solution can solve it, you also need to surround them with your best content to stay top-of-mind. Making a positive impression on your audience requires meeting them where they're at, giving them the attention and content they need when and how they want it.
That's where multi-channel ABM comes in.
A multi-channel, account-based strategy is an effective way to maintain a more persistent presence. You can increase your visibility and establish trust and credibility by engaging your high-value accounts across the channels they frequent with engaging content that speaks to their specific needs.
4. Focus on pipeline impact
Simply measuring and reporting campaign performance isn't enough when every line item in the budget is scrutinized. Don't just use measurement data to prove pipeline impact and ROI; focus more on leveraging metrics to improve it. It's about making more informed decisions that accelerate the sales cycle for your best accounts.
Instead of looking at vanity metrics like impressions, open rates, site visits, and downloads, prioritize data points such as changes in pipeline volume, velocity, and measurable account value. These insights allow you to take a data-driven approach to campaign optimization that generates more revenue from target accounts, improves the ROI of your marketing efforts and increases win rates through more relevant and personalized marketing content for your target accounts.
Start working smarter, not harder with ABM
Navigating an economic downturn as a demand B2B marketer can be challenging, but it's also an opportunity to potentially make a positive impact. Those who feel empowered to go against the status quo instead of remaining mired in the downturn will emerge victorious. A full-funnel, multi-channel ABM strategy powered by data enables you and your team to work smarter — not harder — during difficult economic periods. With data-driven insights in your corner, you can more effectively adjust your strategies and tactics in response to buyers' shifting priorities, setting your organization up to succeed in any economic climate.
---