Madison Logic Named a Leader in The Forrester Wave™: B2B Intent Data Providers, Q2 2023!
ML Measurement
Demonstrate account engagement and pipeline impact across the three dominant media channels used by marketers today. Proprietary reporting within the ML Platform enables marketers to make informed decisions that accelerate the sales cycle for your best accounts.
Uncover the drivers of performance with your ABM strategy
Volume
The number of sales opportunities and deals created from each ABM campaign
Value
The average revenue value of opportunities in the sales pipeline and closed deals
Velocity
The average time it takes to convert your target accounts into customers
Full-funnel intelligence you can action
Optimization Opportunities
With a rolled-up overview of your entire marketing performance data on a single page, you can easily track and measure your campaigns with greater accuracy and efficiency. This allows you to quickly identify trends, adjust strategies, and make data-driven decisions that will improve the effectiveness of your campaigns. ​
Leverage account-level performance data and intelligent recommendations to inform your campaign strategy
Benchmark campaign performance against previous time periods in order to make strategic adjustments as needed
Optimize your marketing spend and accelerate the sales cycle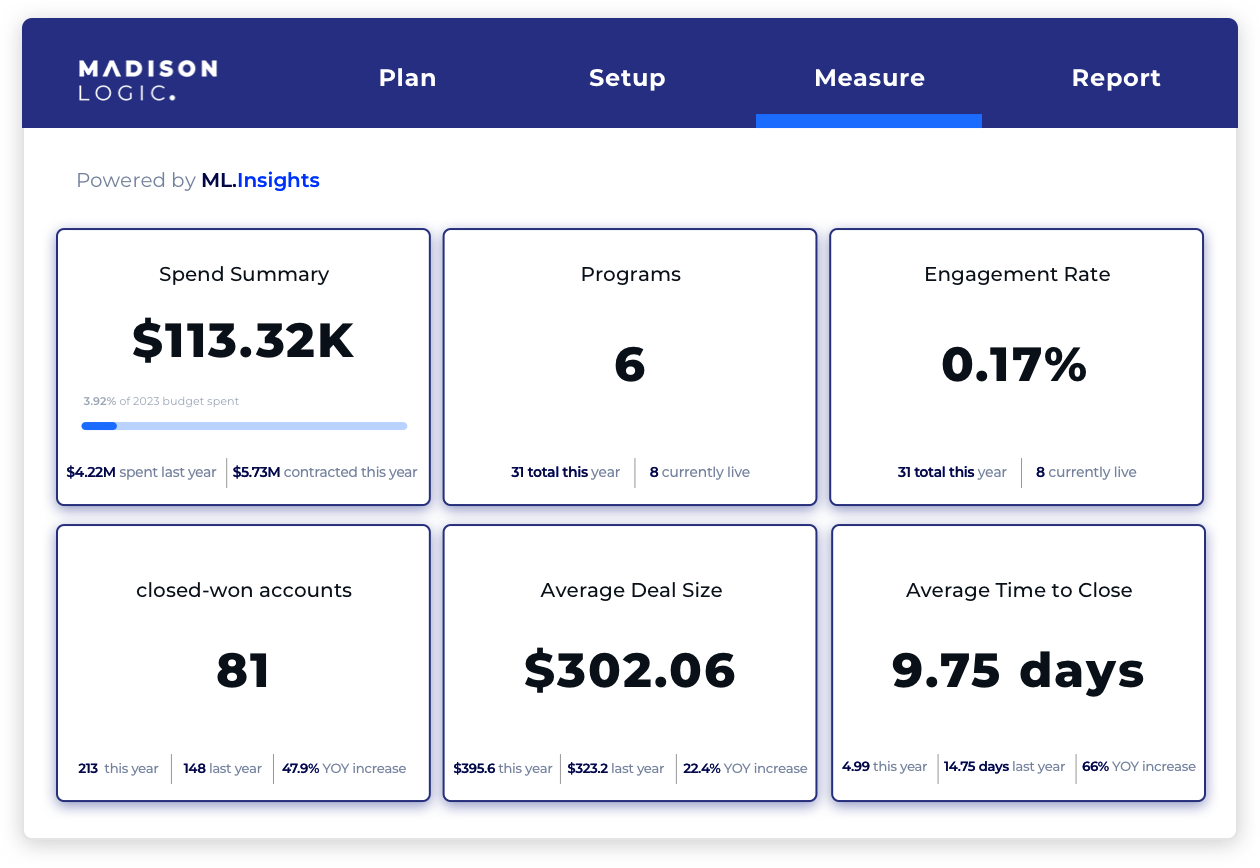 Account engagement
Find accounts and personas with the highest engagement across channels. Then learn exactly how they move through the sales cycle.
Identify trending topics, personas, and firmographics for campaign targeting
Gain data-driven insights into account engagement through the sales cycle
Correlate account engagement with progression through the buyer's journey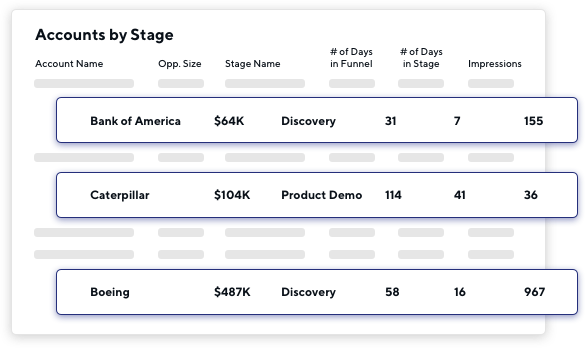 Cross-channel campaign performance
See how your content and messaging performs against defined business and campaign objectives.
Evaluate cross-channel campaign performance in a single view
Compare two campaigns to measure the lift across a variety of data points and KPIs
Get data-driven insights to optimize and align campaigns with business goals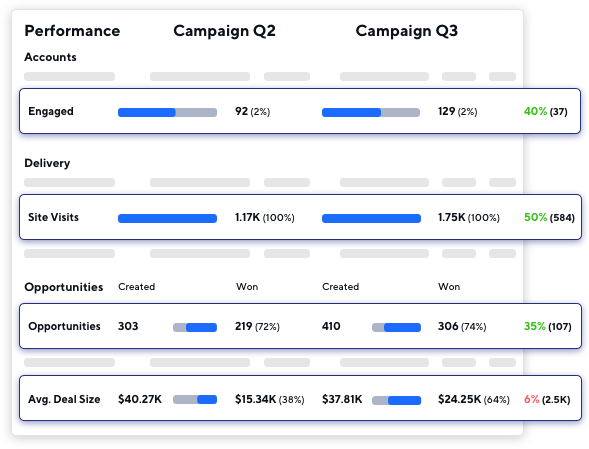 Pipeline impact
Integrate the ML Platform with your CRM and MAP to achieve Journey Acceleration. Use funnel insights to validate account influence on opportunity volume, deal value, and sales cycle velocity.
Get the full story on campaign, channel, or account-specific outcomes
Connect ABM campaign performance with sales goals
Equip sales with data-driven account insights to accelerate the buyer's journey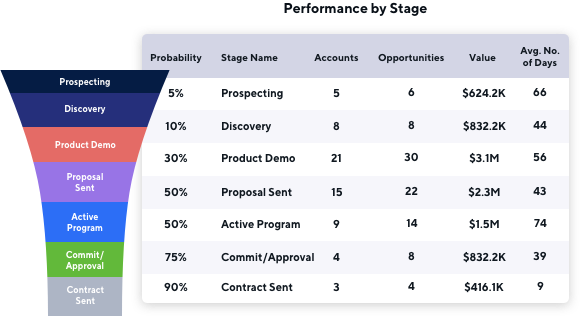 Measure and optimize multi-channel account engagement and performance
The ML Platform puts all of the data into one view, making it easy to spot trends and take action on high-value opportunities.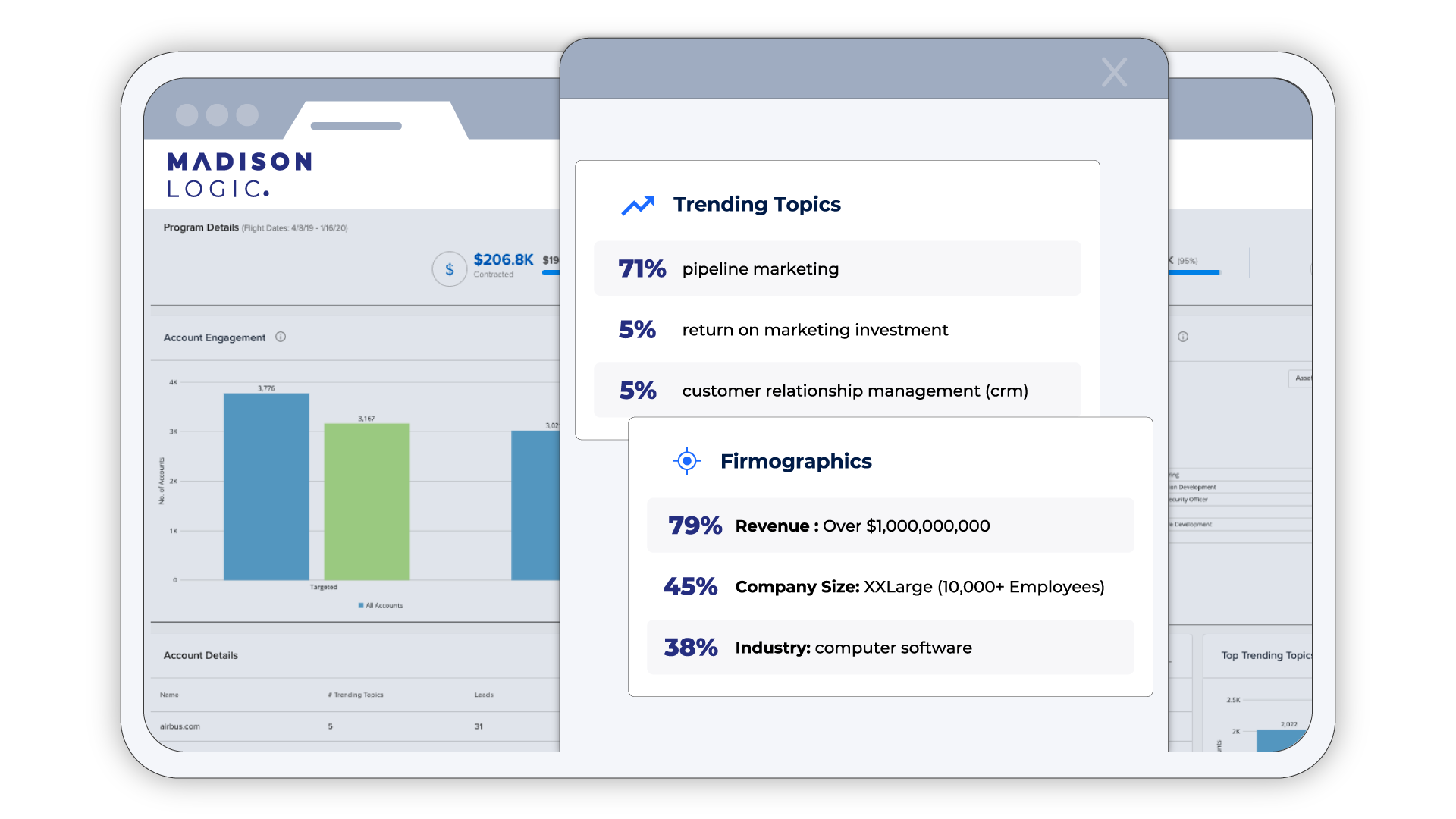 See accounts and persona engagement across channels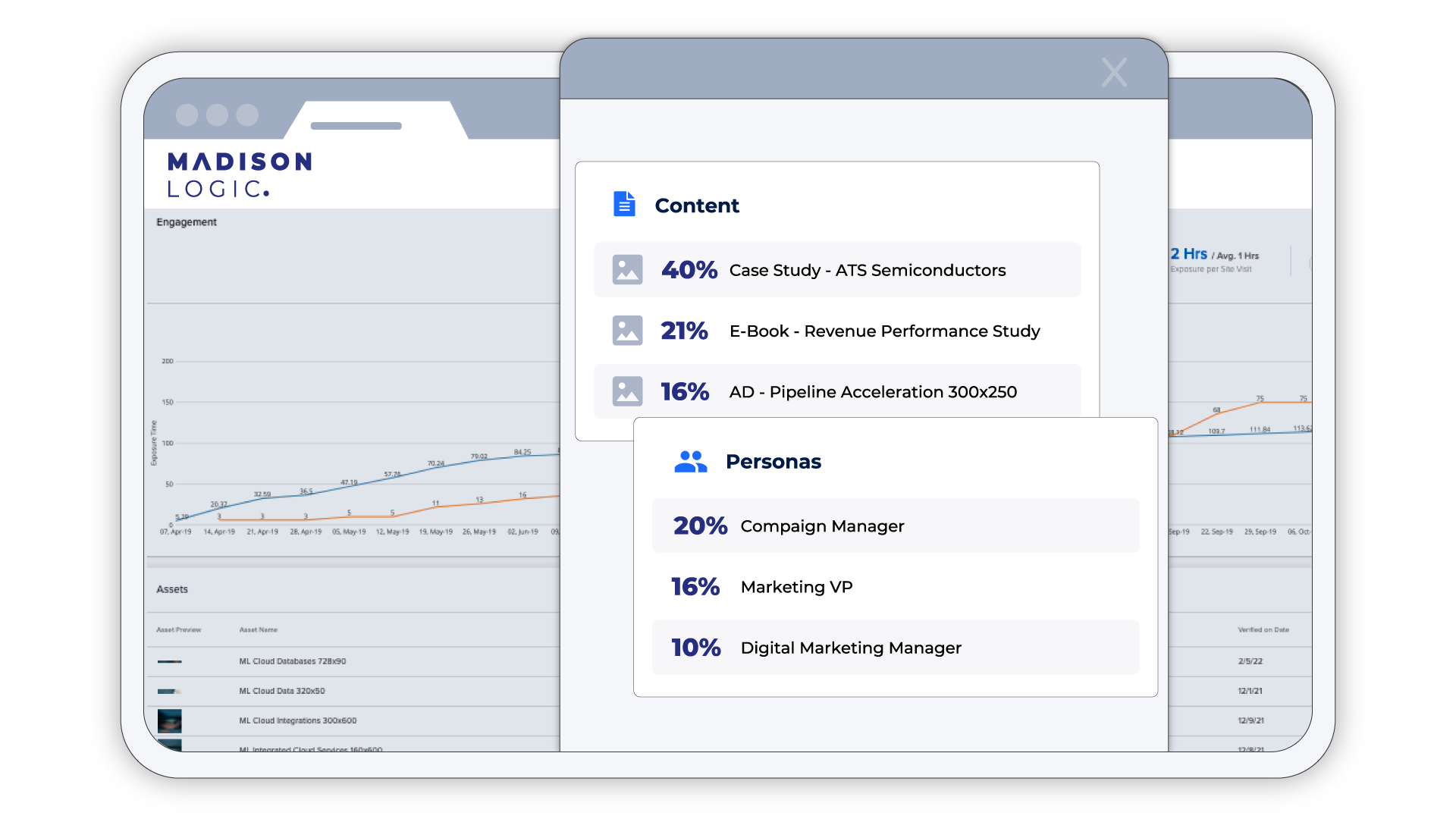 Learn what content performs best with your target audience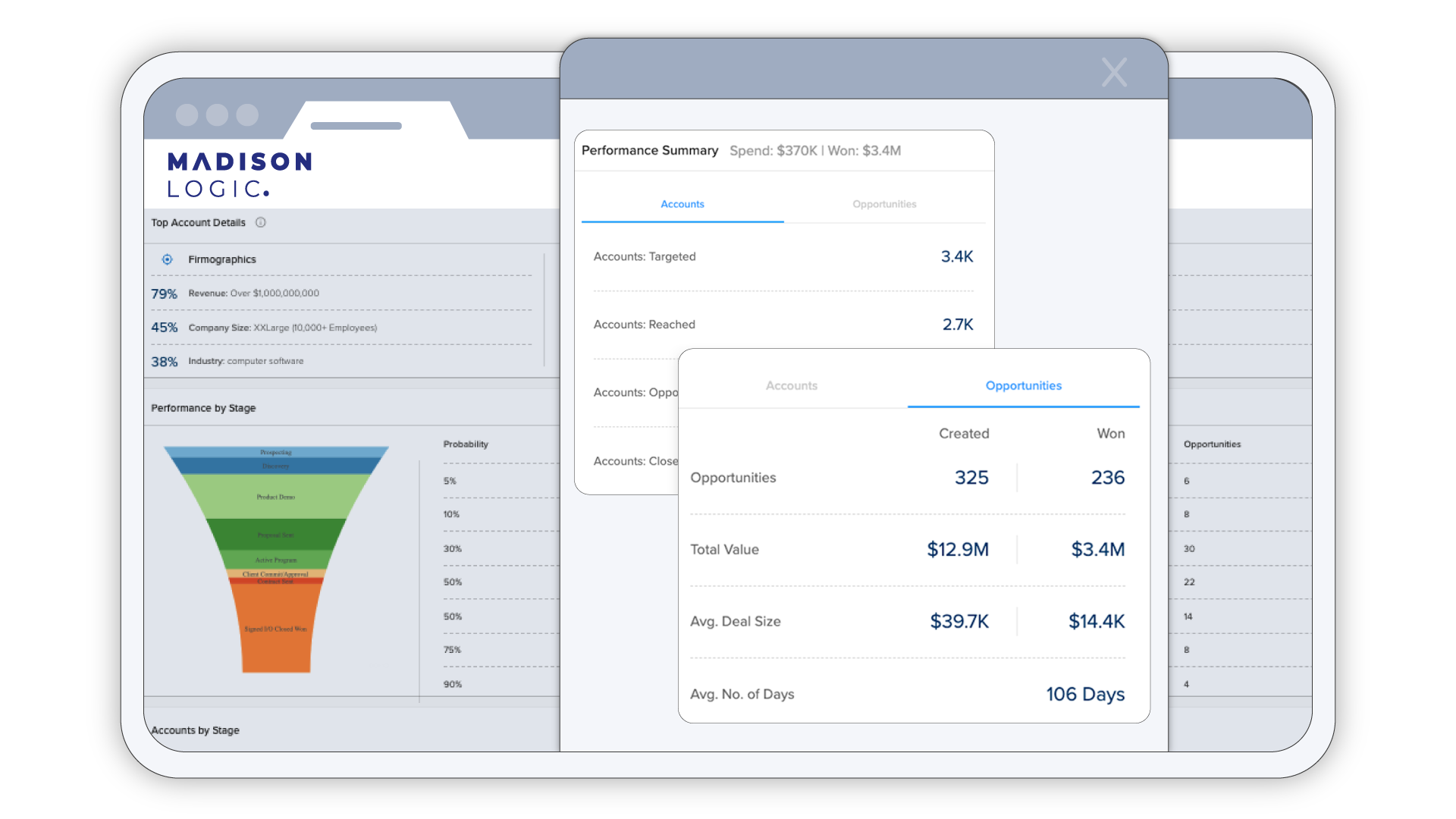 Validate campaign impact on pipeline and ROI
Now we're saying we targeted 50 of your top accounts. 42 of them have been on the website 25% more frequently. They're consuming this type of content and there's this much revenue at stake in keeping that conversation going. From a sales perspective, it's a very different conversation.
Susan Campbell, Marketing Group Manager, Panasonic
We help the world's fastest-growing companies grow faster