Madison Logic Named a Leader in The Forrester Wave™: B2B Intent Data Providers, Q2 2023!
ABM Social Advertising with LinkedIn
Activate global multi-channel engagement initiatives with your best accounts across all LinkedIn advertising formats and gain clarity to understand what's driving sales opportunities
One target account list. Three channels. One unified platform.
Madison Logic enables marketers to achieve a true multi-channel strategy that increases exposure across the buying committee and accelerates the sales cycle.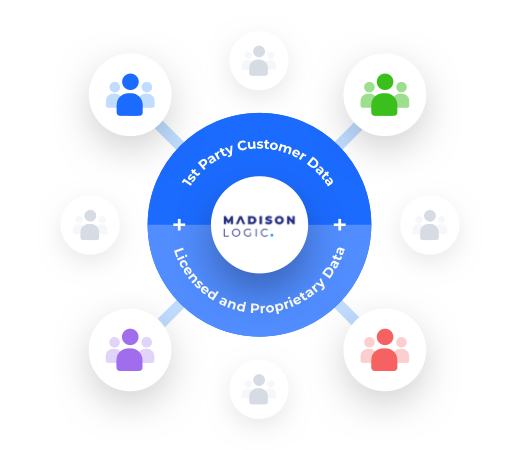 Prioritize accounts showing purchase intent
Effortlessly identify in-market accounts, prioritize the right individuals to engage within the organization and accelerate the sales cycle for these accounts across ABM Content Syndication, ABM Display Advertising, and ABM Social Advertising with LinkedIn.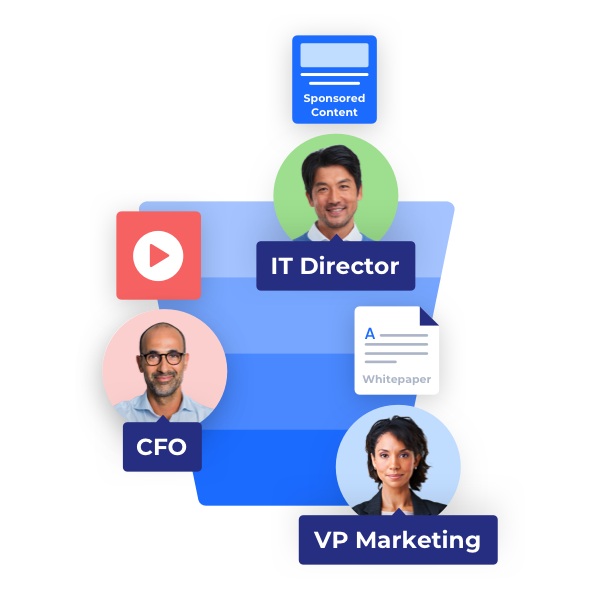 Activate and unify your best campaigns
Increase account engagement across the buying journey through a unified multi-channel strategy across all LinkedIn ad formats, including Sponsored Content, Direct Message ads, and Video ads within the newsfeed or LinkedIn Messaging.
Measure the impact of your unified ABM campaigns
The ML Platform enables marketers to measure and optimize cross-channel account engagement and program performance from within 10,000 accounts on LinkedIn, as well as document direct impact on pipeline and revenue.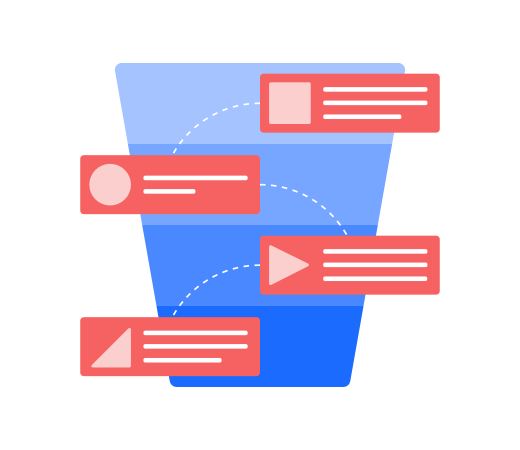 Accelerate the buyer's journey with an always-on approach
Optimize the content and advertising across the sales cycle for your best accounts. Journey Acceleration is the most comprehensive approach to dynamically target, nurture and convert accounts at every stage of the buyer's journey through an "always-on" cross-channel strategy.
Surround the buying committee with your brand
Multi-channel account-based marketing with Madison Logic gives you full visibility into the sales funnel, helping you understand how accounts are engaging with your brand, and empowering you to optimize outreach for maximum engagement.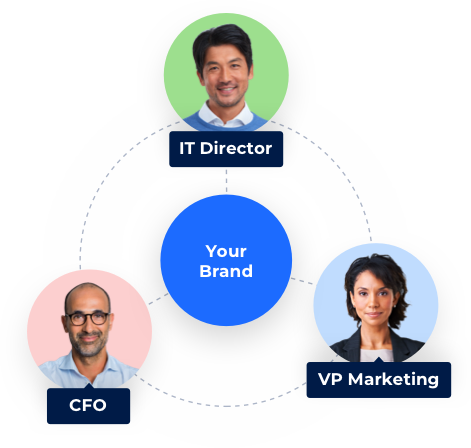 ABM Content Syndication
Put your best content in front of B2B buying committees – whitepapers, webinars, and more.
ABM Display Advertising
Use mobile, native, video, and desktop ads to keep your brand top of mind.
ABM Social Advertising with LinkedIn
Target accounts showing signals they're looking to buy in LinkedIn's trusted environment.
With the help of Madison Logic, we were able to drive three strategies in one: Content Syndication, Display, and LinkedIn. That's a great accomplishment to find a partner that can help me deploy an integrated ABM strategy.
Julian Bocanegra
Senior Manager, Digital Marketing and Demand Generation, Genesys
We help the world's fastest-growing companies grow faster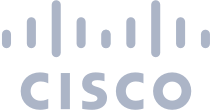 Maximize conversions with an integrated, multi-channel strategy.