What Does the Bizo + LinkedIn Transaction Prove?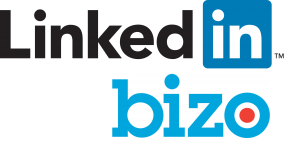 The July 22, $175 million acquisition of Bizo by LinkedIn has raised an abundance of questions throughout the B2B industry – some problematic and others good. In this week's blog post, we wanted to bring the news of "LinkedIn getting into the 'Bizo'-ness" from an article written by Tom Cheredar, VentureBeat staff writer and lead media reporter.
Tom explains that Bizo's main mission was to collect demographic data about 120 million business professionals', then sell that information to marketers.
However, as Tom shares, "That's clearly the last thing many LinkedIn members had on their minds when they signed up to a professional social networking site. And it's the piece — Data Solutions — that LinkedIn is planning to close or sell post-acquisition."
For B2B marketers, reaching influential business people has always been a challenge because there is a lack of quality audience data around the business demographic. Bizo has always taken strides to identify the B2B audience, but with the acquisition and shutting down of their ad networks, ending data partnerships with trading desks, DSPs and ad networks, the only place you will be able to purchase their B2B data will be on LinkedIn.
The Madison Logic opinion, as brought to you by our CEO, Erik Matlick, "There are two important takeaways from this transaction. First, this is an acknowledgment from LinkedIn that media revenues are going to be an important focus for them going forward. Historically media has taken a back seat for LinkedIn to their more lucrative SaaS revenue streams, recruiting and subscriptions. They clearly see that B2B media is a large and high growth area for them now. LinkedIn decided to buy not build and they paid a healthy 3x revenue multiple to build this business."
Matlick continued, "Secondly, they announced that they will be discontinuing the Bizo data business. Essentially they are closing the back door to the Bizo data and making the only way to buy the data as a bundle with media. This ensures that LinkedIn gets top dollar for the bundle. Our opinion is that while this is a positive valuation benchmark for the media industry and it benefits companies like Madison Logic, who is similar in the sense that they have a platform and
B2B media business, it is a potentially bad news for all of the marketers, agencies, networks and exchanges that buy the Bizo data. They will no longer have access to this data. Madison Logic again appears to be the winner on the data side as they are the only viable competitor that can aggregate and sell B2B data at scale."
Who will come out on top from this deal? Well, as the folks over at Kwanzoo pointed out, "The B2B data space for ad targeting is still quite young. There are several providers with varying degrees of B2B market coverage – from Acxiom/Liveramp, to Oracle/Bluekai, and larger B2B media publishers – UBM TechWeb, Techtarget, MadisonLogic, Ziff Davis, and others. Some of these publishers own proprietary targeting data, while others are now opening up their topic, intent and IP data for ad targeting to third parties. So it will be interesting to see how Bizo's data business fares against larger players, as they invest and grow their B2B data set at a faster pace."
Congratulations to Bizo and LinkedIn on the acquisition – it has caused a lot of interesting ripples in the B2B world, and we look forward to seeing how it all shakes out.
Be the first to know
Subscribe to receive the latest B2B marketing research, whitepapers, articles, infographics, ML news, and more.