The Thrill of Intent and the Agony of Delete | B2B Syndicate
Originally published by B2B
Syndicate 3/26/14
Knowing when and how to reach out to prospects is a basic necessity of any kind of marketing, but in the B2B world, it is even more crucial to reach out to your customers and prospects when they are ready to hear from you. Otherwise, they're busy! Your communications will get ignored and deleted, and in the worst case, they'll get annoyed with you for bothering them during work and develop a negative opinion of your brand.
The good news is, your customers will tell you when they're ready to engage with you; you just have to listen carefully to the signals of intent they are sending out through their online behavior. Keeping an ear to the ground for those signals and responding to them in real time with relevant communications will ensure that you're reaching prospects when they are most receptive to your message, which means better leads, more sales and higher revenue.
Click through to B2B Syndicate for the full infographic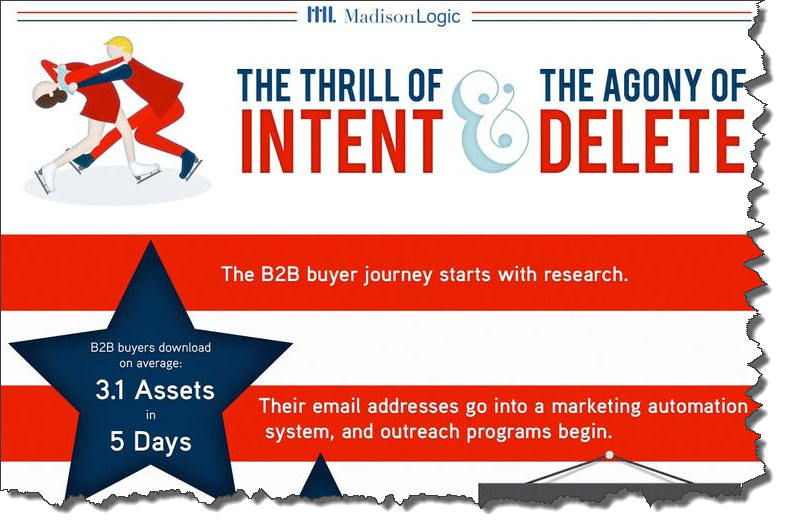 Be the first to know
Subscribe to receive the latest B2B marketing research, whitepapers, articles, infographics, ML news, and more.