Are you targeting the right buyers? Download the State of the Buyer Report: Future of Work Edition.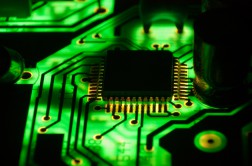 The digital marketing industry has a love/hate relationship with data; we know data is the lifeblood of our ad targeting efforts, but often, the Herculean task of gathering the right data, parsing it and turning it into actionable insight can be a major struggle for marketers. Not to mention it's hard for those who are floundering to cut through the noise to get trustworthy, accurate information about what data they need to use, how they need to use it, which platforms to use, etc. when everyone is just trying to sell their solutions.
As GigaOM notes, we as an industry have tended to jump back and forth between placing emphasis on the platforms and technology we use to manage data and the data itself—is it the right data? Is it accurate? Is it complete? Is it trustworthy? The proliferation of both data and platforms doesn't make it easy to figure out the right mix for your company's specific needs. Many ISPs have begun to bundle various data sources together in the tools + data approach, which wraps both elements into a single, integrated solution. The major data providers like Adobe, Oracle and Nielsen are exploring this area by acquiring (or partnering with) and integrating various platforms to offer a one-stop-shop DMP. In fact, Adobe recently announced a lineup of several partnerships across industry disciplines with the aim of building out a comprehensive network of integrated, data-driven marketing services.
This move by one of the biggest data sources worldwide has various implications for the industry, both positive and negative. On the positive side, DMPs have proven effective as the link between marketers and third party data, and a fully integrated network can extend those benefits to multiple channels and applications. With no middleman between the data and the delivery platform, marketers can reduce the time between the acquisition of data and the action taken upon it.
However, this also limits marketers from relying solely on a single (albeit large) data source, and further, makes marketers beholden to that partner, as there is no competition to keep pricing in check. We're often frustrated by the cluttered LUMAscape, but too much market consolidation could also have serious impact on the overall market, similar to what we're seeing in the cable TV provider space.
63.2 percent of respondents to a recent Global DMA and Winterberry Group survey say their spending on data-driven marketing and advertising grew over the last year; 73.5 percent say they expect budgets to rise again over the next year. The vast majority of marketers know data is the foundation of what they do and are devoting budget accordingly, but just as much consideration should be given to finding a platform capable of analyzing data and making it work for your own needs. In this instance, bigger is not always better.
Image via Dennis Skley
Be the first to know
Subscribe to receive the latest B2B marketing research, whitepapers, articles, infographics, ML news, and more.