Madison Logic Named a Leader in The Forrester Wave™: B2B Intent Data Providers, Q2 2023!
Blog
The Benefits of Always-On for B2B Marketers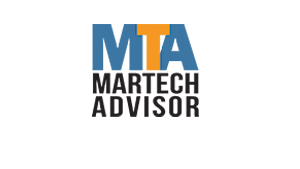 This article originally appeared on MarTech Advisor.
---
Sonjoy Ganguly, SVP Product Management at Madison Logic offers a tactical how-to for B2B marketers to harness the power of intent data and effectively run campaigns that target prospects throughout the buying process
The sales funnel has fundamentally changed as a result of the ubiquity of data, information, and media. Business decision-makers have real-time access to vendor information across many different digital channels. The availability and speed of information is only growing. According to Sirius Decisions, 70 percent of B2B research is completed before a prospect even reaches out to a supplier. By the time the prospect is connecting with the supplier, it's often too late for marketers. Many marketers may not have recognized that this means the end of short-term or seasonal campaigns.
The "always-on" nature of B2B marketing has become a necessity to get, and keep, your message in front of target prospects throughout the buying process. If your message isn't available to them BEFORE they're ready to engage, you've probably missed your opportunity to get into the consideration set.
With the explosion of predictive analytics, "always-on" campaigns can offer the ability to learn, improve, and self-optimize. The challenge is that always-on campaigns require a different funding model than the traditional campaign-based budgets used by most media buyers today. The key to keeping these campaigns within budget is using the most effective targeting strategy.
Why Always-On Matters – Even in B2B
There are a few less convenient truths we tend to forget in B2B. One is that, as much as we try to map out the customer journey, it's not always predictable and it's not always neat or linear. The second is that B2B buyers are also human beings, aka "people" or "consumers." As such, they do not always behave in ways that are predictable or neat. Our data highlights that 40 percent of the target companies showing interest in a marketer's products or services changes every few weeks. Since human nature is not always linear, the continuous need to keep your message in front of your prospects is more critical than ever before.
Using intent data, marketers are able to determine the following:
Who the decision-makers and influencers are within an account, so that you can be more efficient at reaching the right audiences;
Identify the accounts that are showing the most interest in your products;
Identify the topics that are most relevant to your target accounts, so that you can deliver relevant messaging that will yield the highest ROI on your marketing spend.
Always-On? Won't That Cost a FORTUNE?
Budget-conscious marketers may hear a cautionary "cha-ching" in their heads when they see the words "always-on." But the fact is, round-the-clock campaigns don't have to cost a fortune. In fact, they shouldn't. Smart use of data should help keep marketing costs down and make spending more efficient than ever.
Consumer advertising uses data to target audiences by industry, geo, and other segments. But, in B2B advertising, intent data provides a much more powerful signal and targeting strategy. Beyond standard demographics, intent targeting ensures that advertising messages will only reach in-market buyers.
As an example, let's say you are marketing payroll services. If you use intent data to drive your media delivery, your ad will only be seen by the accounts, and buyers, who are actively seeking payroll services. (These shoppers exhibit certain behaviors online that make it clear that they're in-market.) Intent data can be used to ensure you are delivering highly targeted messages to those decision makers AND influencers – and only those audiences – regardless of when they are online and regardless of the device they are on.
Compare that to a traditional approach, where getting your message out to your target accounts would mean that you were being charged for every impression delivered to every employee at that company, day or night, regardless of who you really need to reach. The intent-targeted media buy results in a significantly smaller, but more effective, number of impressions delivered to a "ready-to-buy" audience. By surfacing less frequently to more qualified prospects, the intent-targeted buy is far more efficient.
If the right message can be surfaced to ALL the business decision-makers, not just before they are ready to engage but throughout the buying process, your message can stay always-on, across screens, without breaking the bank. Intent data can be key to your 24/7 success.
---