Madison Logic Joins Network Advertising Initiative, Confirms Commitment to Consumer Privacy
Company Recognized on Forbes' America's Most Promising Companies List
NEW YORK, NY–(Marketwired – Jan 28, 2014) – Madison Logic, the premier provider of intent data solutions for B2B marketers and publishers, today announced that it has officially become a member of the Network Advertising Initiative (NAI) in support of the highest standards in advertising and consumer privacy. Additionally, Madison Logic is proud to announce their inclusion on Forbes' America's Most Promising Companies List, which recognizes their promising position in the B2B market.
"We strongly believe in the NAI's mission to uphold the value of online advertising technology providers and are thrilled to join their community," said Erik Matlick, CEO of Madison Logic. "Respect for privacy and security are fundamentals in how we do business. This respect for privacy is just one of the many components to Madison Logic's success that earned us a ranking on Forbes' America's Most Promising Companies List."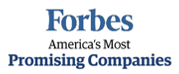 Forbes' America's Most Promising Companies List is a ranking of high-growth, privately-held companies with under $250 million in annual revenue. Forbes strives to take a holistic gauge of companies based on growth (both in sale and hiring), quality of management teams and investors, margins, market size
and key partnerships.
"We are very excited to have Madison Logic join us. We look forward to working with them as they continue to provide innovative and valuable servicAdditionally, Madison Logic joins more than 100 online advertising companies who are dedicated to complying with the NAI's code of conduct. The code requires notice and choice with respect to interest-based advertising, limits the types of data that member companies can use for advertising purposes and imposes a host of substantive restrictions on member companies' collection, use and transfer of data used for interest-based advertising.
es while honoring high standards around data management," said Marc Groman, President and CEO of the NAI.
As part of the NAI membership, Madison Logic gives consumers the chance to opt out of behavioral advertising via the NAI's centralized choice mechanism that can be accessed at https://www.networkadvertising.org/managing/opt_out.asp. Madison Logic's privacy policy is located on its web site at https://www.madisonlogic.com/privacy/.
About Madison Logic:
Headquartered in the U.S., Madison Logic is the premier provider of intent data solutions for 1,000+ of the world's leading B2B marketers and publishers. The company's Content Consumption Monitoring technology provides intelligent lead cultivation and monetization that ensures B2B brands are able to maximize the value of the leads they cultivate from acquisition to loyal customers. Madison Logic's technology also empowers premium publishers to more efficiently monetize their businesses. With solutions driven by intent data, business buyers receive messages relevant to every stage of their journey to purchase. Today, more than 600 of the top B2B marketers depend on Madison Logic to maximize the reach, efficiency, effectiveness, engagement and insights delivered by their campaigns. The company maintains long-term partnerships with a highly refined base of 450 premium B2B publishers, who rely on Madison Logic to help them drive audience growth and greater revenue. Madison Logic is a global company based in New York City. It is privately funded and profitable. www.madisonlogic.com@madisonlogic
Be the first to know
Subscribe to receive the latest B2B marketing research, whitepapers, articles, infographics, ML news, and more.