[blocks layout="layout8″]
[block background="#ffffff" text_color="#595959″ rounded="false" shadow="false"]
On January 28, we presented our first ABM webinar of the year, "Getting Started With Account Based Marketing".  Presenters Nicky Briggs, Head of Global ABM at Avanade, and Sonjoy Ganguly, SVP of Product at Madison Logic, walked us through the implementation of an ABM program from vendor selection to understanding the KPIs that represent success.
The webinar wrapped up as usual with a Q&A session, which generated a deeper dive into the topics discussed. You can view a synopsis of the Q&A session here.
[/block]
[block background="#ffffff" text_color="#999999″ rounded="true" shadow="true"]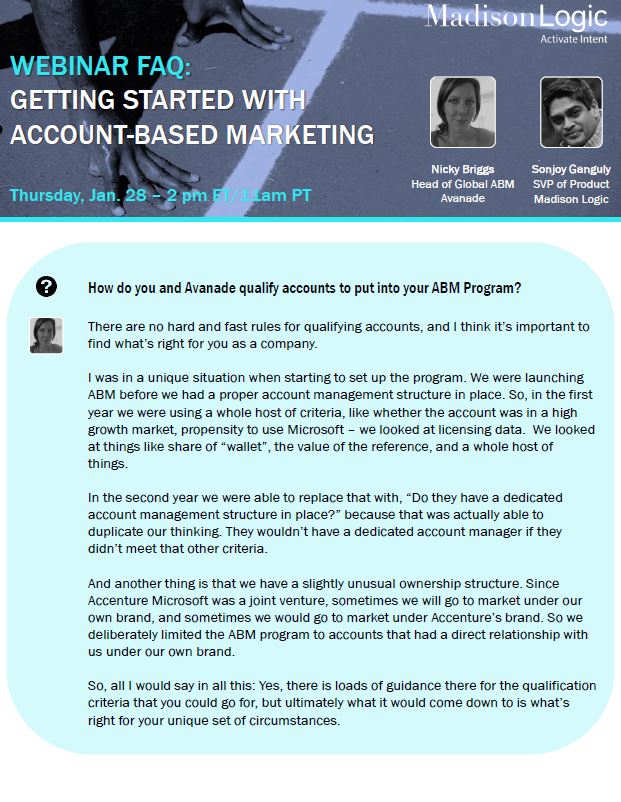 [/block]
[block background="#ffffff" text_color="#999999″ rounded="true" shadow="true"][/block]
[block background="#ffffff" text_color="#999999″ rounded="true" shadow="true"][/block]
[/blocks]