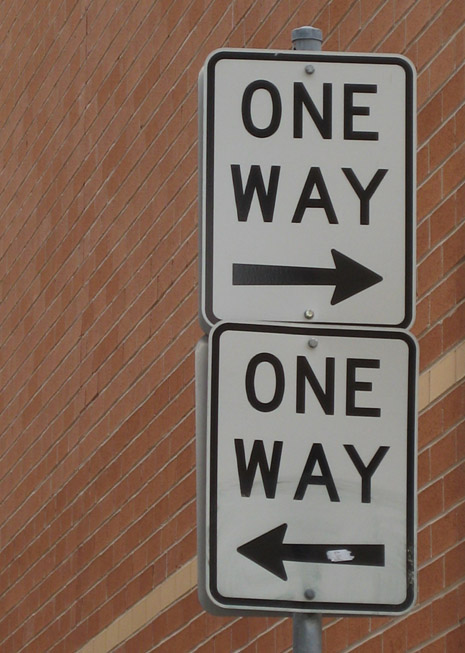 Content marketing helps B2B marketers determine intent and reach the decision makers. If someone is reading your articles, downloading PDF's and getting educated about your product, they are a good lead. Serving more content to them will help inform them and guide their decision during the buying process. Ignoring their quest for product and services information will alienate them. Similarly, using traditional content syndication further turns prospects away because the important information gets blocked by filters and is treated as junk; and there is no room for a dialogue.
In a recent SearchEngineLand article, Nate Dame points out the mistakes content marketers make when relying too heavily on traditional SEO strategy. Endorsing a more dynamic, two-way use of content marketing, Mr. Dame suggests:
Open up the content to search engines.
Sure you want leads and for customers to download your latest thought leadership pdf, but if you hide content behind forms and permissions, it has very little search value. Create an effective search and keyword strategy to lead people to your exclusive information.
Use content marketing around your content.
Get every drop of value out of your content. The more you share, the more consumers will tell you what they want to learn. "User intent is a potential gold mine for content marketers," says Mr. Dame.
If you are promoting a PDF or e-book, create some searchable content with effective keyword strategy around it to promote it. Generate buzz with anticipatory blog posts, leak some of your takeaway information in graphs or easily digested nuggets that can be tweeted. Break down bigger documents into searchable blogs, posts or teasers that motivate readers to request more. Direct B2B customers to webinars, tutorials and YouTube videos that discuss features or share insight from conferences. Set the stage for long tail interest by reminding consumers of the content and market reception after the launch of your featured content.
Make content marketing part of your brand narrative and people will respond, which will inform you of their goals. These activities will generate online activity, which of course will boost your SEO profile and Google rankings.
Another key point is to make sure B2B marketers open up inbound traffic routes by combining their goals of driving downloads, acquiring new leads and social media shares, attracting SEO traffic and informing potential customers.
In a recent Hubspot State of Inbound 2014 report, discussed in a Business2Community article, one of the takeaways was that "Inbound is becoming the primary source for lead generation."
In a survey of B2B, B2C and nonprofits marketers, all pointed to the value of using inbound marketing, estimating its value at generating 45 percent of their leads. They estimated that all of their outbound marketing efforts combined accounted for less than 42 percent of leads. Sales calls, list buying and tradeshows just don't have the same effectiveness as inbound marketing, which they define as "creating quality content that pulls people toward your company and content."
B2B customers have gone through "60 percent of the purchasing process before ever talking to sales." The role of content marketing is critical to informing and engaging prospective customers. Blogs are cited as a "powerhouse of inbound, generating more ROI than any other single inbound activity or tactic." We support anything that determines customer intent along the buying process.
Use your blog to promote your privileged content, get feedback on consumer intent by the actions people take on your website, or how they respond to your shared content, and your company will see results from a more effective content marketing strategy.
Image via mollybob