Cocktails & Conversation at Dreamforce 2016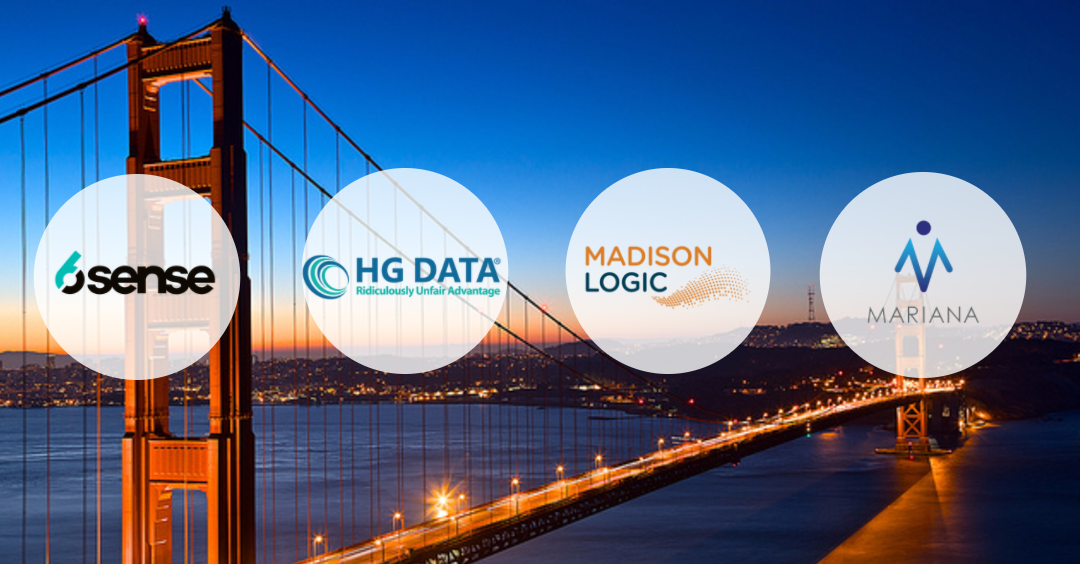 Cocktails & Conversation
We work hard all year, are you ready to play hard?
Join us for an evening of drinks and hors d'oeuvres. Mix and mingle with fellow B2B
marketers attending Dreamforce and enter for a chance to win a free Amazon Echo!

WEDNESDAY, OCTOBER 5 AT 6:30 PM
RN74, 301 MISSION ST, SAN FRANCISCO, CA 94105

This invite was sent by Madison Logic on behalf of ourselves and our partners; 6sense, HG Data and Mariana.
Be the first to know
Subscribe to receive the latest B2B marketing research, whitepapers, articles, infographics, ML news, and more.