Can Technology Help Make Human Resources More Human?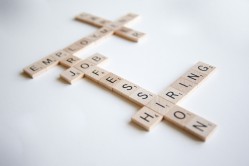 It might seem odd to suggest that making greater use of technology can actually help Human Resources departments maintain better real-life connections with employees, but emerging tools are changing the HR/recruitment landscape significantly and "rebranding" HR's reputation for being out of touch.
Global employer branding firm Universum recently released its third annual report of more than 2000 CEOS and senior HR executives worldwide, gauging their opinions and priorities when it comes to talent recruitment and employer branding.
"In the last five years, incredible advances in technology have allowed C-level executives, talent managers and HR to build more nuanced profiles of prospective candidates and current employees than ever before," the report stated.
Employers and talent recruiters in a crowded hiring market, in order to hone in on the most ideal candidates, are seeking beyond basic work experience and degree requirements to determine less quantifiable but no less important personality factors.
"Nowadays, short, inexpensive surveys can assess qualities like creativity, patience, persistence and problem-solving. Some companies even use online games to test skills and fit," the report continued.
By leveraging a steady stream of employee data, employers, HR departments and team leaders can monitor quantifiable performance stats but also maintain an open dialogue with employees regarding the more human aspects—brainstorming new ideas, improving team dynamics, handling any issues that arise, etc.
Technology exists to help bridge the gap, however real or perceived it might be, between the "average" employee and the management echelon, yet many companies don't utilize HR tech to its potential.
A March 2015 report from Deloitte states, "despite a steady increase in spending on human resources technology, HR performance received borderline failure or barely passing grades in a leading study of talent, leadership and HR challenges around the world."
However, a few tech-savvy brands are leveraging technology at the enterprise level down through the department level to maintain an ongoing dialogue with employees rather than relying on the traditional annual or bi-annual review process. This has allowed companies to essentially remove employee data from its silo in HR and empower team leaders to actively monitor their direct reports' engagement and productivity.
A recent article in Fortune Magazine notes that, in addition to performance management, tasks like goal setting, training, surveying and hiring are also being handled with this data-driven approach.
Marcus Buckingham, founder of TMBC, told Fortune he believes that this enables HR departments to be tuned into their employees on an individual and macro level like never before because they finally have access to real-time, reliable people data.
It's similar, in a way, to how data has revolutionized the marketing industry by taking data that was once available only on either end of the sales funnel (and therefore stale by the time it was usable) and redistributing it throughout the funnel so that brands can leverage fresh data to engage consumers at every step.
With new project management and business infrastructure technologies as the foundation, companies are able to take Human Resources out of its locked box, make employee data more widely and regularly available throughout the management structure, and engage with employees at every stage of a project, an objective and ideally, their entire careers.
Image via Flazingo Photos
Be the first to know
Subscribe to receive the latest B2B marketing research, whitepapers, articles, infographics, ML news, and more.