Madison Logic Named a Leader in The Forrester Wave™: B2B Intent Data Providers, Q2 2023!
Blog
3 Ways to Activate Your ABM Campaign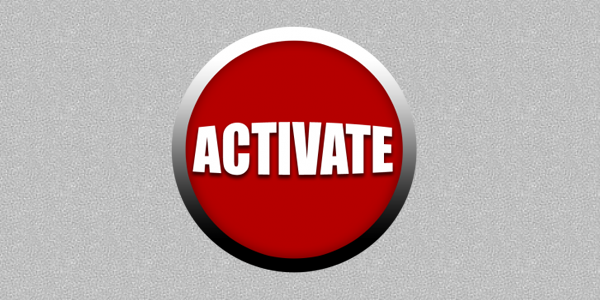 Account-based marketing has been the talk of the town for the past couple of years, as B2B marketers have developed marketing tools to better fit their needs. As the tech stack has risen into a towering skyscraper of data collection systems, CRM, and add-on utilities, the question of where to start has become ever more daunting. Often enough I find myself asked by clients with a million dashboards and data points, "Where do I begin to get my ABM program off the ground?" Here are three humble suggestions.
Step Away from the Metric
Gertrude Stein said it well years ago, "Everyone gets so much information all day long that they lose their common sense," and she said that back when newspapers just ink and paper!
Marketing objectives are becoming ever more quantitatively focused, typically on numbers pulled from centralized CRMs that collect as much data as possible. If you are a marketer, you know on some level that this is silly. Your goal is not the collection of data points, it's the creation of a narrative that tells the story of your brand, why it exists and what it's doing for the client. Management understands this, they just don't know how to put a dollar value on it.
Enter measurement. In the absence of a measurable narrative, we end up pointing to what we can measure to prove the worth of the activity and cost of marketing.
It's easy to demonstrate how many times this impression was served, or how long it was visible to the average user, or even how long users passively interacted with the ad by hovering over the image. That's a lot of information.
But in the end, these metrics fail to tell me how many of my ads the key decision makers at my biggest account saw, or how much it impacted their buying decision. In order to do so, you'd need to grossly violate privacy law. And none of these stats show you how much branding influences your prospects.
At the close of the sales cycle, if Madison Logic grows a client partnership, brings something far more impactful than a quantitative click rate: a qualitative case study. This is the brass ring for marketers: a case study showing real marketing ROI.
This can be incredibly fruitful: producing both revenue from a happy client, content that demonstrates how your efforts have benefitted the client and proving the value of the marketing department when budget season comes up. A case study is not primarily dependent on marketing statistics, however: it comes from the strength of the relationships between client, marketing, and sales teams, a central facet of account-based marketing.
Getting Social
A social strategy is essential to every marketer, but there are understandable concerns about downsides. For each example of a branding team creating a personal voice that prospects can identify with, branding errors proliferate, the classic being the personal tweet sent from a corporate account.
As such, risk mitigation is important, but even more important is reaching and connecting with your clients, and we know where they most often are: on their phone, checking for updates. All too often marketers put the cart before the horse, trying to create a top-down model of social that curbs downsides while increasing exposure to audiences across platforms. Just writing this paragraph is a lot of work.
What Madison Logic has found is that this is a stumbling block to what really works. Instead of figuring out the delicate balance between a half dozen networks, start with a proven b2b winner: LinkedIn. It comes down to integrating sales and marketing, in this case activating the social networks of employees to deliver content to client teams in search of ideas.
Step one is to make sure client teams are activating their social presence- too often clients tell me it's not a given that everyone they talk to is a contact on LinkedIn. Step two is a content strategy- by now you should have a roadmap for your content production cycle. What's important isn't frequency, as in B2B we know the buy cycle isn't weekly. What matters is quality.
If you make content that matters, and your teams are sharing your content, you should be able to show the activity from traffic and shares that proves marketing is on top of things, while building the marketing-sales-client relationships that form a virtuous cycle.
Communication is Key
Engagement is the buzzword of the today, and as we've said already, businesses want to measure it. I often hear marketers say, "Let's push emails out to everyone in our CRM. Let's index open rates and get benchmarks to show how people read what we write." This is great, insofar as it shows that marketing isn't spinning its wheels. However, it speaks to the wrong objective.
In a recent survey of demand gen professionals, respondents report that marketing is viewed as a cost center rather than a revenue generator.



From the perspective C-Suite, marketing is often viewed as a necessary cost that doesn't drive revenue directly. ABM switches this circuit: integrated teams can use marketing as a potent tool to drive revenue.
Instead of relying on centralized data repositories like CRM to track and show activity, consider a different option: when marketing has additional content that could go into a lightly personalized newsletter, give the content to customer success teams or account managers to tailor the message and communicate it themselves to client stakeholders. Your message gets out, but in addition to that, you may find you've started a conversation.
There are a lot of big, structural changes that can be seen as impediments to an ABM approach. Team realignments, establishing mutually agreed KPI's, and redefining department goals can end up being classed as goals for next year. In the meantime, marketers should leverage the tools they have available and get started where they can.
---