Madison Logic Named a Leader in The Forrester Wave™: B2B Intent Data Providers, Q2 2023!
Press Release
Madison Logic Launches ABM Connected TV to Unify Account-Based Marketing with Enhanced Targeting and Revenue Impact Visibility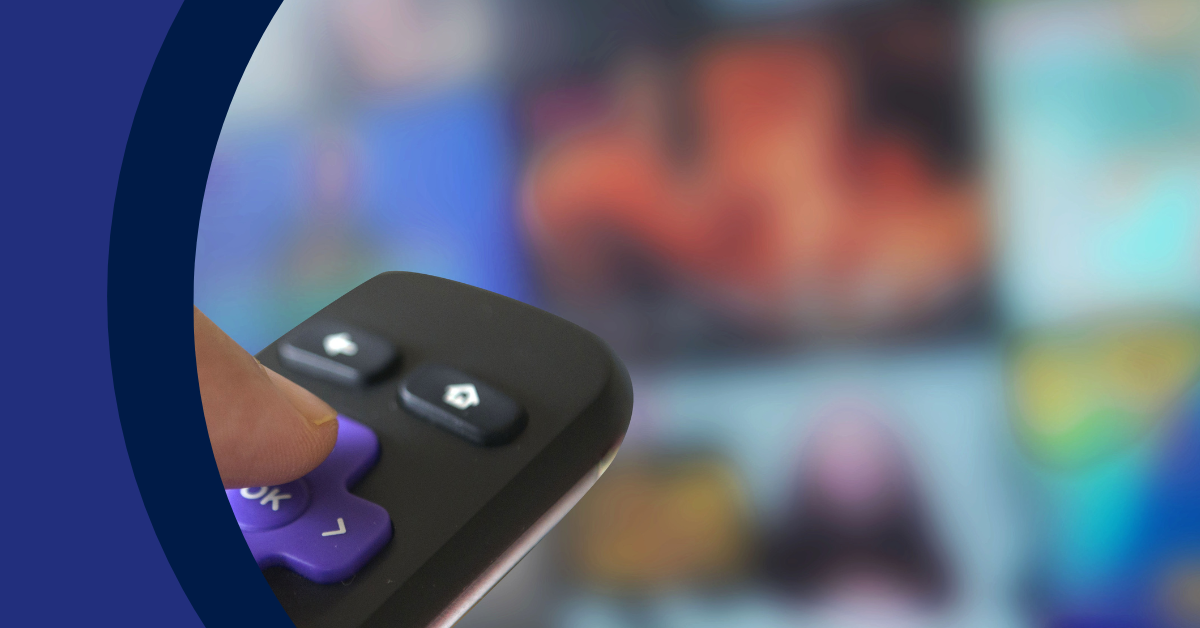 Industry-leading fourth ABM channel seamlessly drives account engagement from initial awareness to revenue outcomes
NEW YORK, NY — September 26, 2023 — Madison Logic, the leading global digital Account-Based Marketing (ABM) platform, today announced the launch of ABM Connected TV (ABM CTV), a new digital channel that harnesses the company's industry-leading data-driven approach to more precisely target and surround buyers wherever they are. By combining the precision and power of ABM with the reach and scale of television, B2B marketers drive more awareness and higher engagement from pipeline to revenue with ABM Connected TV as part of their multi-channel, account-based approach.
The B2B buying process has evolved over the last few years making it more difficult for marketers to engage target accounts. Purchase decisions for complex B2B solutions include more committee members, take more time, and are driven by more independent digital research. Gartner suggests sales reps only have 5% of a customer's time during their B2B buying journey, leaving it up to marketing teams to tell the solution story through content and messaging that speaks directly to the buying committee needs. As more buyers work from home and utilize digital channels for a self-driven buying experience, Connected TV (CTV)—which includes Smart TV's and other devices that allow brands to reach their audiences through internet targeting—helps surround key decision-makers with content and messaging.
"Buyers today are harder to reach than ever before; marketers can no longer risk focusing on individual channels to succeed," said Tom O'Regan, CEO of Madison Logic. "With superior targeting capabilities fueled by our industry-leading intent data, we empower marketers to identify in-market accounts, drive higher awareness, and ultimately maximize their media investment by engaging buyers through a unified approach that now adds CTV to their multi-channel ABM strategy. This is an exciting new chapter for Madison Logic as we continue to innovate and shape the future of B2B marketing."
Enterprise marketers leveraging CTV as part of a data-driven, multi-channel ABM strategy accelerate the buying journey from awareness to demand conversion by reaching accounts faster with multiple touchpoints. Madison Logic ABM Connected TV benefits include:
Enhanced Targeting: Directly target in-market account prospects, ensuring messaging is seen by the right audience on CTV.
Unified Activation: Amplify an existing multichannel ABM approach by adding CTV to surround prospects through the centralized ML Platform.
Clear Measurement: Track the performance of every dollar spent, linking CTV media investment to pipeline growth and revenue impact.
"Madison Logic has made CTV an exciting and measurable part of our unified ABM marketing strategy," said Maggie Galster, Global Marketing Automation & Paid Media Manager at Schneider Electric. "We can now seamlessly target prospects on CTV as part of our multi-channel ABM campaigns. The ability to target accounts at a granular level with tracking of engagement and performance on a single platform makes it easier to visualize the impact of our cross-channel ABM approach. We're seeing increased account engagement from the organizations we've targeted with CTV as part of our multi-channel campaign."
Madison Logic is the only ABM solution to unify the four primary B2B channels—content syndication, display advertising, social advertising with LinkedIn, and now CTV—into a centralized platform that enables enterprise B2B marketers to activate multi-channel ABM campaigns and achieve comprehensive visibility into program performance. Leveraging ML Insights, which combines three independent signals into a single intent score, marketers more easily determine which accounts to engage, the key personas within these accounts, and the content most likely to drive account engagement and pipeline impact. Through a more targeted data-driven, multi-channel ABM approach with Madison Logic, marketers report a 32% lift in engagement, a 28% faster sales cycle, and a 17% increase in pipeline.
Click here to learn more about ABM Connected TV and request a demo.
For more information about how Madison Logic helps the world's fastest-growing companies grow faster, visit www.madisonlogic.com.
About Madison Logic
The ML Platform, a global multi-channel ABM activation and measurement platform, enables enterprise organizations to leverage a proprietary combined data set to identify the accounts most likely to purchase, accelerate the customer journey, and shorten sales cycles to positively impact ROI. Madison Logic empowers B2B marketers to convert their best accounts faster by finding and engaging with the most influential individuals throughout the buyer's journey. Visit madisonlogic.com for more information.
---