Madison Logic Named a Leader in The Forrester Wave™: B2B Intent Data Providers, Q2 2023!
Blog
Why Connected TV Advertising Is Key in Your Brand and Demand Strategy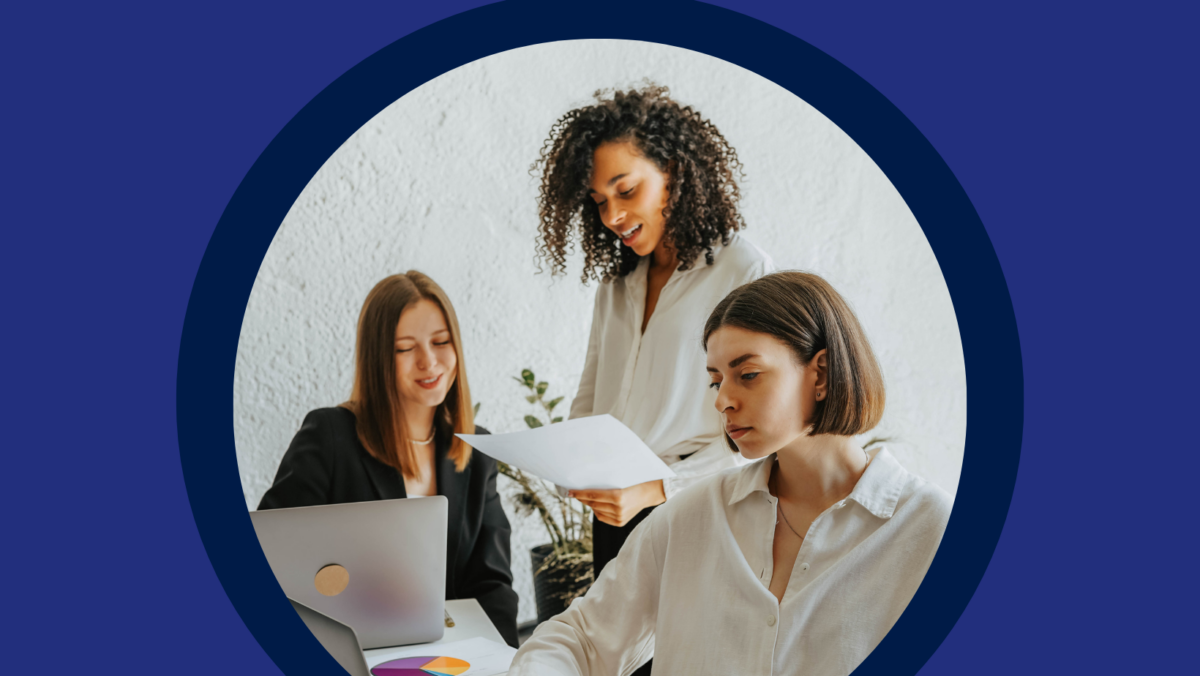 Marketers have traditionally been forced to make hard tradeoffs between their brand and demand activities and decide how to shift budgets when new challenges arise. In most cases, brand-building efforts typically lose out to demand as marketers focus on short-term initiatives to fill the sales pipeline and generate revenue.
Yet more and more marketing leaders faced with larger buying committees and longer buying cycles are realizing the need for a balance and a stronger link between their brand and demand activities. To build on this, we recently sat down with John Arnold, B2B Principal Analyst at Forrester to discuss the benefits of a holistic brand and demand strategy and why Connected TV (CTV) advertising is an important channel marketers must pay attention to when building stronger brand awareness before prospects begin the buying process.
Listen to the full recording of our virtual event here and keep reading for our key takeaways on holistic brand and demand and how account-based CTV fortifies these efforts.
The Importance of a Holistic Brand and Demand Strategy in ABM
Having a holistic brand and demand strategy has become increasingly important with shifting buying behaviors and the need to win buyers over before they start their buying journey. Forrester research finds that 67% of B2B marketers say buyers are taking longer to commit to purchases than last year. They're also more digital and self-guided when exploring solutions to their business problems. The truth is, if you're not capturing the attention of these buyers with your brand before they know they have a problem to fix, you're already losing the opportunity.
You can avoid this by creating a better connection between your brand and demand activities. Focusing on both ensures that your marketing team creates enough awareness to fulfill demand capture and position your company for long-term growth. Now is the time to get real about creating demand, and CTV can help you capture that attention and prime your buyers before they even know they need you.
We've Entered a New Era of B2B Sales
During the virtual event, Forrester highlighted that we've entered a new era with decision-makers spending a significant amount of time with paid online media when they're both in and out of the buying cycle.
Half the participants

in Forrester's B2B Advertising Trends survey report spending more than four hours a week reading, watching, and listening to relevant industry content to keep up with business topics and trends. Thirty percent of VPs and other functional leaders spend more than seven hours a week reviewing business topics and trends.

When in the buying cycle, 41% of buyers report spending four or more hours per week educating themselves about specific vendor products or solutions. Additionally, a whopping 71% of VPs and functional leaders spend more than four hours per week researching specific products and solutions when involved in a purchase decision.
This heightened self-education on vendors and business trends provides marketers with the opportunity to get in front of these buyers with media where they go for information and create a positive and stronger buyer experience through holistic brand and demand. The digital cues and footprints (also known as intent data) left by buyers help us understand who they are, where they are in the buying journey, and what kind of content and messaging is most valuable to them. When we leverage this data to activate multi-channel ABM campaigns that surround buying groups, these insights enable us to personalize the experience and lead with a strong, favorable reputation as a partner to trust so that, down the line, we can convert these prospects into loyal customers.
Interlock Brand and Demand to Shift Buying Group Proclivity
Many marketing teams make the mistake of focusing on demand or brand, but not on the interconnectivity of both activities. It's important to balance these activities to not only increase brand reputation and drive more demand, but to also win over members of the entire buying group.
Keep in mind that not everyone on the buying committee feels the same way about your brand at the same time. For example, if you focus too much on strategies that increase brand reputation and not enough on demand generation, Forrester research found that buyers will fall into a category they call, "Adoring Hesitation." These buyers love your brand but get stuck in the pipeline because they don't see the intrinsic value your solution brings to their problem.
At the same time, by focusing all your efforts on demand generation, buyers develop a proclivity toward "Motivated Skepticism." Here, they understand your value but don't trust or like your brand.
A successful marriage between your brand and demand efforts creates what Forrester calls "Strong Favoritism," where buyers know who you are, they like you, and they consider you a great choice for their solution. Reaching this mindset means that you'll be a solution they'll strongly consider, and they'll advocate for your brand and your solution to others when it's time to make a purchase decision.
Amplify Your Brand and Demand Strategy with CTV
Joint research from Google and Bain & Company found that a majority of buyers across various verticals have an initial consideration list and ultimately select a vendor from that day one list. A brand and demand strategy enables you to get in front of buyers before they initiate their buying process and stick with them as a brand to trust as they inform, consider, and evaluate their options. An emerging channel that can be used to reach key decision-makers before they begin the buying process is CTV.CTV—which includes smart TVs and other devices that stream video content outside of cable, satellite, and linear channels—enables brands to reach their audiences through internet targeting. It's an ideal channel to capture buyer's attention from day one with the largest screen in the room.
One key advantage of CTV lies in the ability to target based on data. Marketers leverage intent and account data to identify IP addresses to target users. As online advertising becomes more difficult due to cookie deprecation and an increase in user privacy laws, most experts expect CTV to grow in popularity as more marketers shift funds to it. But CTV is only impactful if you're reaching the right decision-makers for your solution—which is why access to intent and account data is paramount to its success.
The strength of CTV is further amplified when integrated into a unified multi-channel account-based approach. Siloing this channel from other efforts won't bring you that holistic brand and demand strategy you need. When activated as part of an awareness campaign alongside other paid media channels, CTV allows you to deliver consistent and cohesive content and messaging where buyers are.
The addition of ABM Connected TV into the ML Platform makes Madison Logic the first and only ABM solution to unify the four primary paid B2B channels—content syndication, display advertising, social advertising with LinkedIn and now CTV—into a centralized platform. This enables enterprise marketers to activate multi-channel ABM campaigns and achieve comprehensive visibility into program performance. With targeting capabilities fueled by our market-leading intent data, we empower enterprise marketers from today's fastest-growing companies to identify in-market accounts, drive higher awareness, and maximize their media investment with holistic brand and demand ABM efforts.
Understand the Need for More Dynamic Ways to Measure Brand and Demand Performance
Many B2B marketers struggle with measurement and demonstrating ROI for their efforts. Most of the time, this is due to a focus on the wrong metrics.
The same B2B Advertising Trends survey by Forrester found that the top three buyer behaviors taken in response to advertising were unrelated to "click-through" actions. Instead, these actions most often included using a search engine to research a company, solution, or topic featured in an ad (92%), visiting an advertising website without clicking on the ad (86%), and sharing the main message from the ad with colleagues (77%). These actions reveal the need for marketers to move away from click-based attribution and instead look at higher-value forms of measurement that look at trends and the correlation of behaviors over time.
This research highlights how engagement looks different on different channels. This is especially true with emerging channels like CTV, where engagement cannot be measured the same as the other paid media channels being used.
That's why we link ABM Connected TV engagement to the performance of your entire multi-channel ABM strategy. While we give you insight into engagement metrics like per-account CTV impressions, per-asset impressions, and exposure time to help you understand how your content performs, we also focus on data points that help drive campaign improvements over time. This could be the changes in pipeline volume, velocity, and the measurable value of an account—all of which can only be determined through the birds-eye unified campaign view in the ML Platform. These insights allow you to evaluate how your brand and awareness efforts are driving and linking to demand generation by displaying deeper engagement metrics that track the full buying journey and uncover optimization opportunities to generate more revenue, improve ROI, and increase win rates through more relevant and personalized marketing content.
Marketers Must Strike While the Iron Is Hot
If you're not yet employing a holistic brand and demand strategy that includes CTV, you should be. Now is the time to push ahead with your adoption of CTV in your ABM efforts. CTV is growing at a rate of 20% year over year, with just under 90% of U.S. households using CTV every day. As more buyers work from home and utilize digital channels for a self-driven buying experience, accessing this captive audience through the largest screen in the house is key to reaching key decision-makers. CTV is ripe for early adopters and first-movers looking to gain value early, particularly when incorporated into a brand and demand strategy.
Want to learn more? View the on-demand webinar recording and reach out to us to discuss how you can better capture your audience's attention from day one and unlock CTV's full potential in your ABM strategy today.
---