What Is ABM & Why Do You Need It? [White Paper]

[col2 ][blocks layout="layout7″]
[block background="#ffffff" text_color="#999999″ rounded="true" shadow="true"]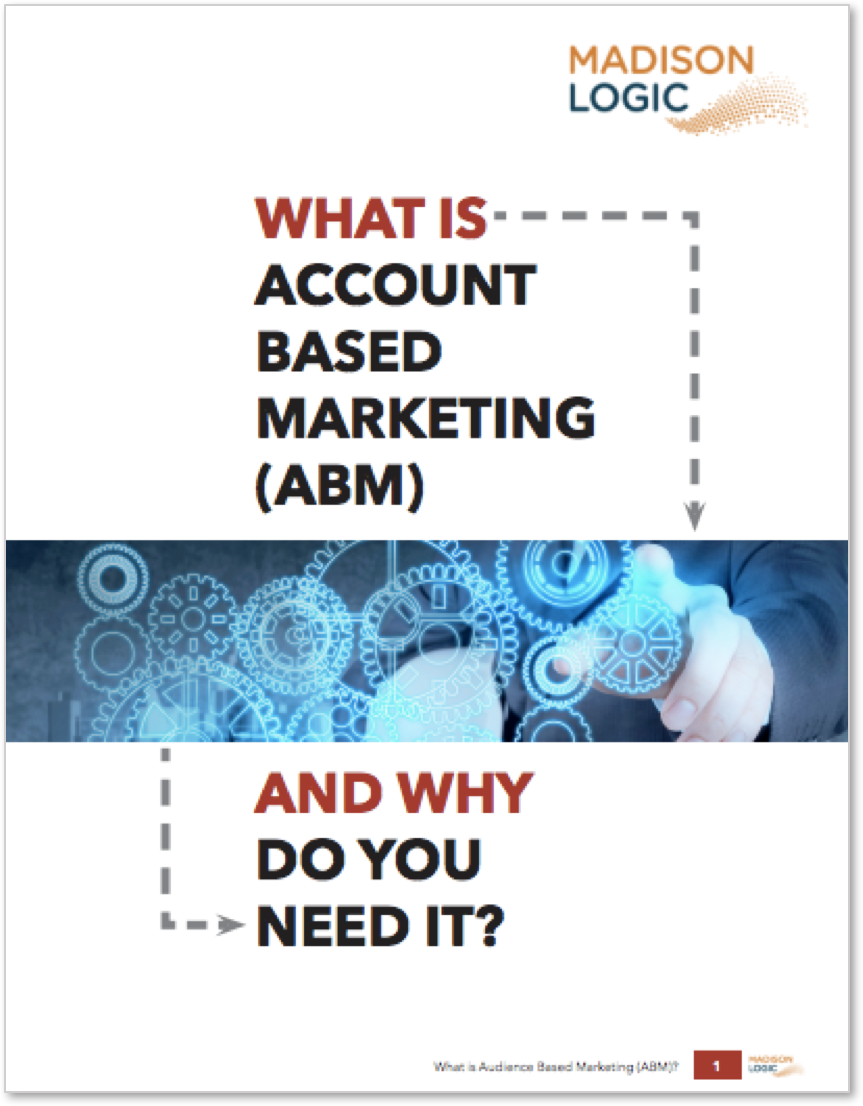 [/block]
[block background="#ffffff" text_color="#333333″ rounded="true" shadow="true"]You've heard all the buzz in the B2B community, and you may find yourself wondering, "What is ABM, anyway?". This White Paper will explain exactly what Account Based Marketing is and why it is essential to your marketing strategy. You will learn:
How an ABM solutions provides leads

Which measurement metrics really matter

The importance of sales and marketing alignment

How ABM can grow your revenue
Download this White Paper now to understand exactly what account based marketing is.
[/block]
[block background="#ffffff" text_color="#999999″ rounded="true" shadow="true"][/block]
[block background="#ffffff" text_color="#999999″ rounded="true" shadow="true"][/block]
[/blocks][/col2][col2 ]
[/col2]