Are you targeting the right buyers? Download the State of the Buyer Report: Future of Work Edition.
The Power of Intent | B2B Syndicate
Madison Logic was recently featured in the latest issue of FIPP's Magazine World, under their B2B Syndicate brand.
Below is an excerpt of the article, entitled "The Power of Intent." 
If big data is the 'new oil,' then perhaps the new 'rocket-fuel' for B2B brands is intent data, which is being used to drive efficiency through reaching and engaging with professionals who are 'in the market.' The B2B buying process is generally long and collaborative, and intent is an increasingly important factor in building, as well as nurturing and keeping relationships with B2B customers…"
Click here to view the article.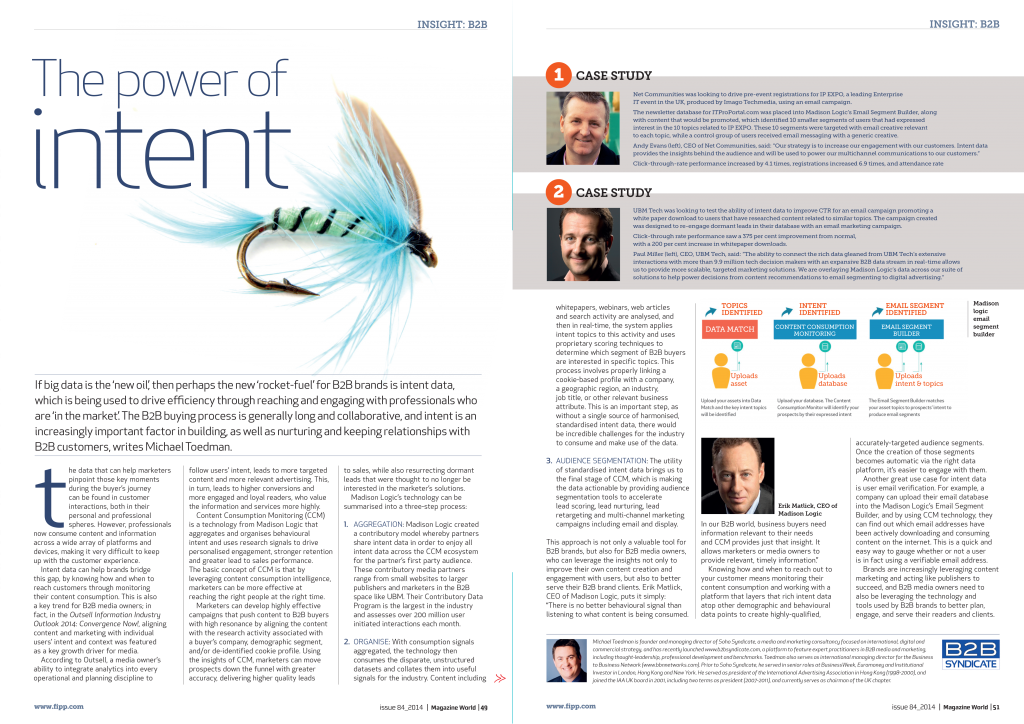 ralph lauren sale,ralph lauren outlet,cheap christian louboutin,louis vuitton outlet,ralph lauren online cheap
Be the first to know
Subscribe to receive the latest B2B marketing research, whitepapers, articles, infographics, ML news, and more.