The Fallout of the Verizon/AOL Deal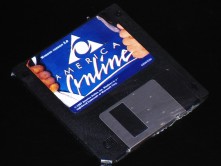 Last week, Verizon announced its acquisition of AOL (pending regulatory approval, of course), making a huge splash in the ad tech world. The deal combines the reach and capital of Verizon with the ad serving and video platform technology of AOL to offer a powerful, comprehensive marketing solution backed by the reputation of the two media giants. An acquisition of this scale is sure to send ripples throughout the media universe, affecting everything from consumer experiences to future innovations in technology and research to market conditions across the space.
The announcement of the deal amid a flurry of major M&A rumors seems to indicate a summer of consolidation, according to Adweek.
"Yahoo has reportedly considered making Foursquare a big offer in recent weeks. The Google-purchasing-Twitter chatter has gone on for months and won't die. Yelp is reportedly entertaining suitors from Yahoo to Google and Amazon, with some analysts speculating that foreign companies Alibaba and Rakuten are in the mix. Even mighty Salesforce.com has found itself the subject of speculation about a Microsoft takeover."
As both Adweek and Digiday have noted, these acquisition rumors (some of which are likely to come to fruition) are driven by the major portals' desires to create multi-channel advertising platforms, even for those organizations who have never had involvement in advertising. The sophistication of data and targeting platforms across channels in recent years has made it clear that there is real money to be made in digital advertising, and the big guys want their piece of the pie.
As Lauren Elkin, co-director of the Tech, Media & Telecom team at Nasdaq, told Forbes, "traditional providers are needing to adapt and seek out new revenue streams…Digital advertising spending is growing at a fast clip. We will likely continue to see deals with larger names eating up smaller ad tech companies." In fact, several smaller tech providers have already seen stock prices rise following the announcement.
And what about the consumers?
As part of the deal, Verizon also absorbs AOL's 2 million consumers, but they are unlikely to be affected significantly by the acquisition, other than having access to new media services. Though, as VentureBeat points out, Verizon also will own both Huffington Post and TechCrunch, along with AOL's many other online properties, so it will be interesting to see if and how structure and content is affected.
VentureBeat also notes that the $4.4 billion price tag gives AOL investors a good return, given that stock prices in 2010, when AOL went public again following a failed deal with Time Warner, were less than half of what they are now. That's another indicator that this won't be the only deal of its kind that we see this year—money is being made and markets are being cornered.
The fallout of this wave of M&A activity is likely to last for a while, considering the size and influence of the players involved. Consolidation in the market often results in competition among the tech providers for attention from buyers and the industry and consumers both benefit from the innovations that emerge. It will be exciting to see where the various players end up and how these integrated services impact the market overall.
Image via NapInterrupted
Be the first to know
Subscribe to receive the latest B2B marketing research, whitepapers, articles, infographics, ML news, and more.