Are you targeting the right buyers? Download the State of the Buyer Report: Future of Work Edition.
The ABM Roadmap For 2017: 5 Steps To Activate Your Best Customer Accounts [WEBINAR & Q&A]
[blocks layout="layout8″]
[block background="#ffffff" text_color="#595959″ rounded="false" shadow="false"]
On November 16th, Madison Logic joined DemandGen Report to conduct a webinar detailing the five-step roadmap to planning an ABM strategy. The steps range from getting senior leadership buy-in and selecting accounts, to program rollout. The speakers provided tips and best practices on each element of a successful ABM implementation, including:
Selecting the media tactics that will work best for target accounts;
Creating messaging strategies for targeted segments;
Aligning content with each targeted segment; and
The measurement metrics that will matter in 2017.
The webinar wrapped up as usual with a Q&A session, which generated a deeper dive into the topics discussed. You can view a synopsis of the Q&A session here.
[/block]
[block background="#ffffff" text_color="#999999″ rounded="true" shadow="true"]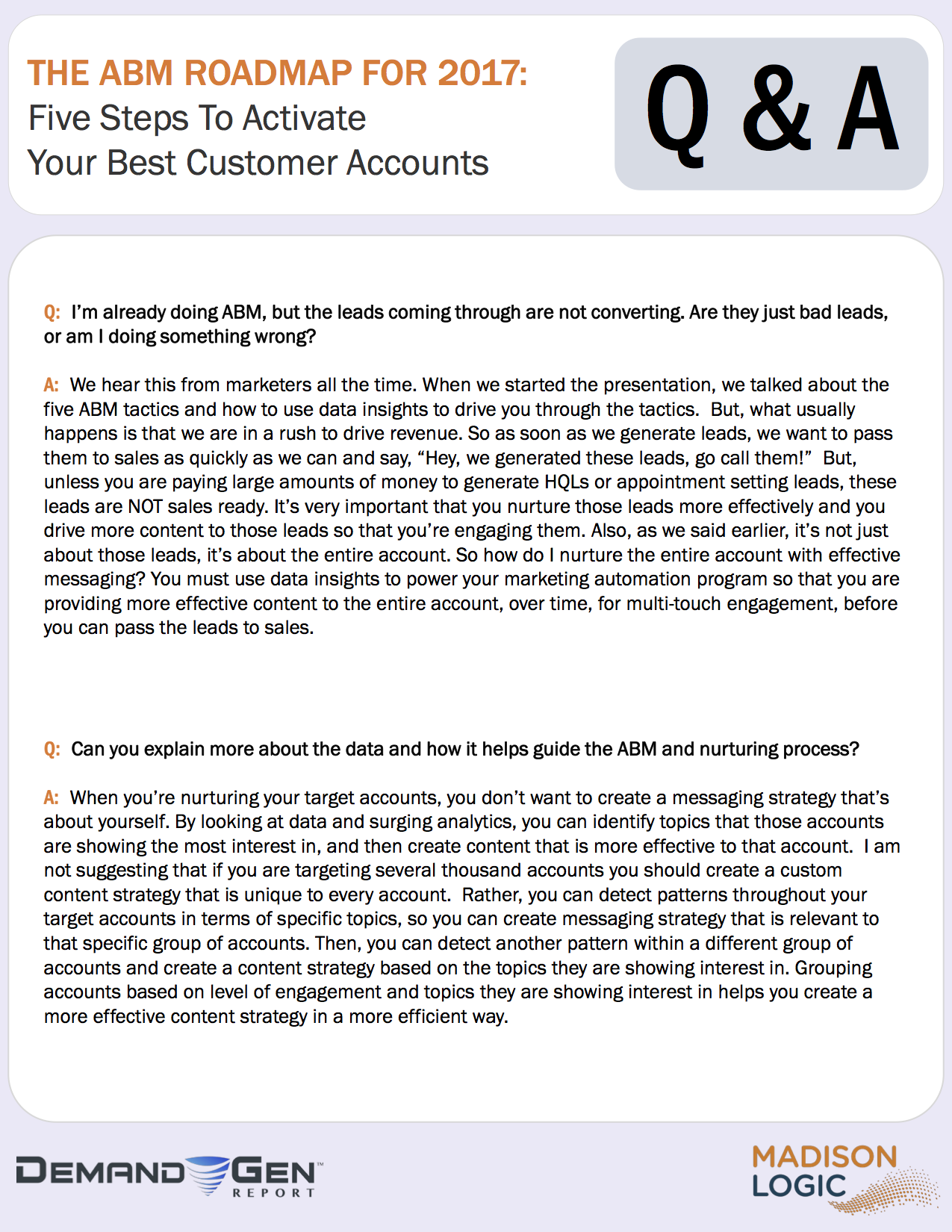 [block background="#ffffff" text_color="#999999″ rounded="true" shadow="true"][/block]
[block background="#ffffff" text_color="#999999″ rounded="true" shadow="true"][/block]
[/blocks]