Madison Logic Named a Leader in The Forrester Wave™: B2B Intent Data Providers, Q2 2023!
Blog
Start Fresh in 2020 With Our Top 5 New Year's ABM Resolutions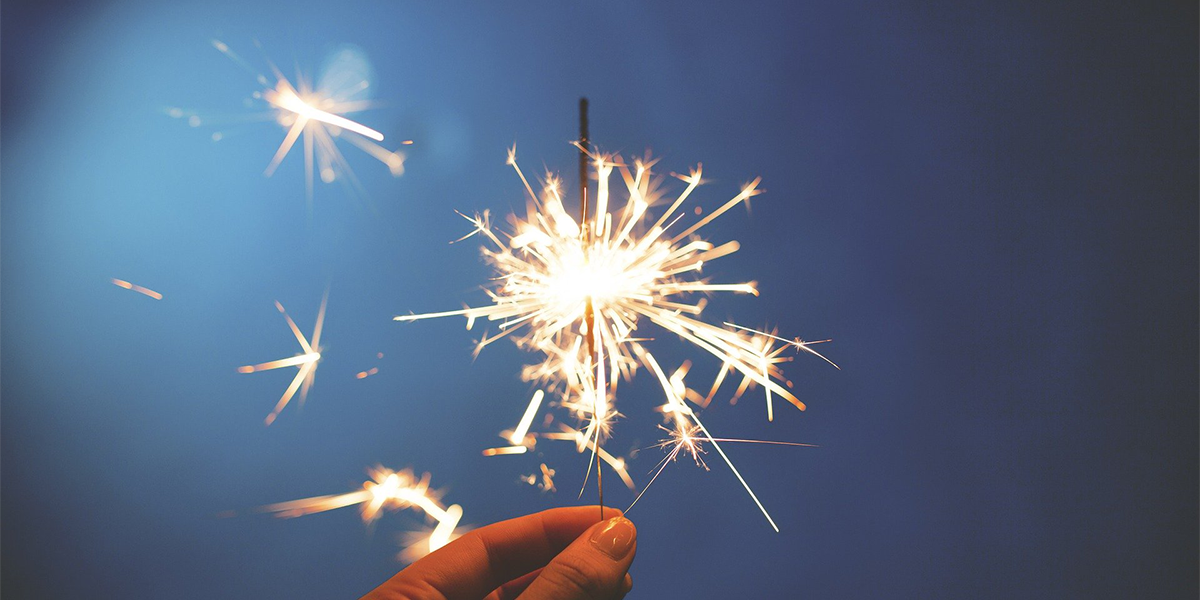 2019 is coming to an end. The new year is fast approaching, and with it comes fresh budgets, a new outlook, and updated goals to aim for. The best way to start a new year is to develop resolutions for how you're going to change and improve over the coming months, so we came up with a few to take your marketing efforts to the next level in 2020!
Start Measuring Marketing's Contributions Toward Key Business Objectives
Measuring marketing contributions to key business objectives is extremely valuable for B2B marketers. Sirius Decisions says that 96 percent of high growth companies do just that. ABM offers the ability to measure the contributions that the marketing team is making towards the bottom line, which in turn helps marketing to be seen as a profit center, rather than just a sunk cost.
Tailor Your Content to Specific Audiences
Marketers need to know the value of tailoring their content to specific audiences. A significant advantage of ABM is the ability to provide the solutions for the specific needs of an organization. High performers were about 30% more likely to customize content for the accounts they are targeting, according to Sirius Decisions. ABM engagement data provides marketers with the tools to understand exactly which types of content are resonating with their specific targeted audiences. Madison Logic's Journey Acceleration™ empowers marketers to utilize this engagement data along with intent data to nurture their leads using content that they've already been proven to enjoy and consume – a true win/win!
Improve Your Conversion Rates
86% of TOPO Research and Advisory survey respondents said that ABM helps to improve their win rates by enabling B2B marketers to expedite the buyer journey and convert their best accounts faster. Faster conversion rates are always going to benefit both sales and marketing, leading to increased alignment between the teams in the future. According to a Forrester TEI study, Madison Logic customers see their conversion rate to closed/won double over three years.
Develop Deeper Relationships with Current Clients
Improving relationships with current accounts is also important for B2B marketers. 80 percent of respondents say ABM improves customer lifetime values, according to TOPO Research and Advisory 2019 Account Based Benchmark Report. New business is always welcome, but a quality marketer should have the tools to develop deeper relationships with current clients. Expanding into existing accounts and preventing churn is a team sport, and marketing should be an essential part of that team.
Improve Your Sales and Marketing Alignment
ABM by its very nature can assist in aligning your sales and marketing teams. B2B marketers already know that account-based marketing will make it easier to customize content for accounts, but this advantage will also trickle down into providing your sales team with the resources they need to effectively close an account. ABM platforms can also help you identify qualified accounts for each stage of messaging in the buyer journey. You can provide to your sales team a prioritized list of qualified accounts who are ready to talk to them. Both sales and marketing have a stake in ABM, which will further develop the alignment of your teams.
We're obviously biased, but our clients agree that Madison Logic can provide the best ABM solution for your organization. Are you interested in seeing 507% ROI over 3 years? That's what Madison Logic can bring to the table according to the commissioned Forrester Total Economic Impact™ study. Our clients see double the sales conversion rate over a three-year period. Madison Logic can help you change and improve your organization with impactful ABM solutions to attain those New Year resolutions.
Reach out to our sales team now to request a demo and learn more about how Madison Logic's ABM solution gives you tools to improve your sales and marketing alignment and enables you to convert your best accounts faster.
---