Are you targeting the right buyers? Download the State of the Buyer Report: Future of Work Edition.
Programmatic's Growing Pains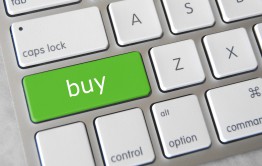 Programmatic has quickly become the ad-tech industry's go-to media buying standard but, according to some industry insiders, we have still yet to plumb the depths of what programmatic can really accomplish.
MarketingLand columnist Pete Kluge notes that programmatic has the potential create more efficiencies than we are currently utilizing. Programmatic can improve efficiency across channels and transaction platforms, both in the information and execution of the media buying process. However, the next barrier to overcome is the integration of data streams and systems that feed the marketing machine to eliminate redundancies and provide a holistic view of customer data.
Signal CEO Mike Sands agrees: "…while consumers interact with brands across mobile, websites, in stores, and more, marketers are struggling to connect the dots, understand customer identities, and create the seamless experiences consumers demand," he told Adotas.
A recent Signal study also found that 62 percent of respondents stated that fragmented data leads to incomplete marketing measurement and hinders the ability to personalize customer experiences. 35 percent also state that they cannot understand the customer journey with incomplete data, and 25 percent say it causes inefficient and wasteful media buying.
It is clear that data siloes are a significant challenge for programmatic, though the rate of adoption of programmatic buying platforms continues to grow. In fact, according to MediaPost (citing research from the Perceptions Group), programmatic buys are expected to grow by 21 percent this year. However, this growth on the buy side appears to outpace the growth on the sell side, as media suppliers say they only plan to bump programmatic by 4 percent this year.
There is also an apparent disconnect between the types of inventory being managed by programmatic; "while publishers and ad networks have more aggressive plans to utilize programmatic to sell higher-end inventory such as video (33 percent) and mobile audience impressions (39 percent), ad execs are more bullish on using it to buy conventional online display impressions (41 percent)."
The growth of programmatic has been rapid and steady, and overall, we should not expect that upward trend to change anytime soon, even though there are still stumbling blocks to be overcome. In fact, programmatic is following the same growth path internationally as well as in the U.S. The UK's first programmatic market study predicted that nearly half (47 percent) of display advertising would be traded programmatically in 2014, almost doubling from 28 percent in 2013.
However, as programmatic grows worldwide, Tim Webster, The Exchange Lab co-founder and CSO, implores the global ad-tech industry to recall lessons learned from the past in order to successfully move forward. He notes that there are different models to follow when it comes to structuring your programmatic machine, and every brand is different in its needs and should be diligent in selecting a platform or partners that suits those needs.
Integrations across the board are a significant challenge, however, growing pains are to be expected with any emerging technology. It is clear that programmatic is on its way to becoming the global standard for media buying, and, no matter your specific marketing goals, the timeliness and scalability of programmatic can't be beat, so it's time to get on board.
Image via GotCredit
Be the first to know
Subscribe to receive the latest B2B marketing research, whitepapers, articles, infographics, ML news, and more.