Are you targeting the right buyers? Download the State of the Buyer Report: Future of Work Edition.
Programmatic's Coming of Age in 2015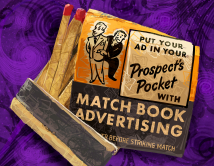 Since its emergence into the mainstream ad-tech marketplace a few years ago, programmatic has rapidly become the industry's gold standard for media buying technology. 75 percent of marketers surveyed by Infectious Media agreed that programmatic benefits sales, and 75 percent are planning on boosting their programmatic spend in the next six to 12 months.
However, it has not been without its issues and detractors over the course of its evolution. Many marketers complain primarily about the lack of transparency, with regard to both pricing and delivery. 65 percent of Infectious Media's respondents claim that "lack of transparency of financials" is a barrier to upping investment. 55 percent of respondents still consider the complexity of the programmatic ecosystem to be a barrier to boosting spend, with 50 percent blaming lack of measurement and 45 percent citing both "lack of transparency of delivery" and a lack of trust in agency relationships.
Trust issues notwithstanding, as the reach and scalability benefits of programmatic began to have a noticeable effect on ROI for its early adopters, more and more marketers have adopted programmatic technology and adapted it to their unique needs. Now in 2015, we're seeing programmatic technology become a significant driver of the evolution of the industry as a whole; new technologies in creative have been designed to keep up with the pace of targeted programmatic, and multiple marketing disciplines have found ways to incorporate programmatic into their other offerings to bolster reach and scale.
Notably, programmatic creative has been a game changer when it comes to gaining scale without sacrificing targeted creative, but advances in programmatic in other fields such as analytics, native and local have been important in its overall growth.
Considering the fact that transparency has always been, and still is, the primary issue for most marketers, developing new analytics to suit the needs of the new programmatic-driven marketing ecosystem has been key to its growth. Perhaps the most important development in analytics has been the adoption of the viewability metric, which determines how many of the ads your campaign served were actually seen by the end user.
According to Comscore, 54 percent of all digital advertising is never seen by the end user and Digiday research from Q4, 2014 in the U.S. and Europe shows viewability ranging from 48 percent (France) to 55 percent (U.S.) to 64 percent (Norway). Digiday compares the severity of the viewability problem to buying a car that only starts half the time; big bucks go into online advertising campaigns, but approximately half of that investment is essentially wasted.
The industry is addressing this problem with solutions like "guaranteed viewability," which is exactly what it sounds like—publishers only get paid when they meet a certain standard of viewability (IAB and MRC recommend a standard minimum of 50 percent of an ad's pixels appearing onscreen for at least one second, after rendering, and for video, 50 percent in view for a minimum of two seconds.) As Digiday points out, guaranteed viewability can actually boost revenue for publishers, who can better monetize their below-the-fold or less coveted inventory without the stigma; advertisers don't push back against these placements because the ad is guaranteed to be viewed no matter what.
Overall, placing importance on the viewability metric has enabled both publishers and advertisers to benefit from higher performance rates (which are even higher when the campaign is powered by intent data) and has also helped mitigate the trust and transparency issue, because there are no other factors to impact pricing and payment after the fact. Advertisers pay a set price for inventory they know will be viewed, so neither the publisher nor the advertiser is at the mercy of performance or deliverability, and the finances are open and agreed upon upfront.
Native is another area that is being shaped by programmatic technology. Mediapost notes that the first iteration of native programmatic emerged following the launch of the Facebook ad exchange in 2013, but that we are now close to a "version 2" as IAB closes in on the ratification of OpenRTB 2.3, which will add native capabilities to the standard programmatic process.
According to Mediapost, some publishers fear that opening up native inventory to an RTB platform will lower the quality of the ads that get placed there and negatively impact the user experience; however, as more and more brands jump onto the programmatic bandwagon, there should be no reason to expect low quality advertisers from RTB platforms, and certainly no reason to think that programmatic can't deliver the same kind of results in a native environment. Now, innovators in the native space, especially publishers, are focused on incorporating algorithms that preserve the quality of ad content on their sites, and developing ways to deliver the necessary data to drive their programmatic platform.
Finally, programmatic has also made its way into the local ad space, which BIA Kelsey forecasts will hit nearly $140 billion in 2015. The application of programmatic in local markets may seem less important due simply to the fact that local advertisers don't necessarily need the reach and scale to engage with a geographically targeted (and therefore smaller) audience.
However, the sophisticated analysis of billions of disparate data points to significantly improve audience segmenting is what is making local marketers sit up and take notice of programmatic. As Simplifi CEO Frost Prioleau put it to Street Fight Magazine, "the big thing happening is this ability to customize audiences to the local needs of local providers — which is a huge benefit for local advertisers because they don't have to stick with the audience segments defined by national advertisers anymore."
Of course, programmatic can accomplish the same kind of hyperlocal audience segmentation for national advertisers too, given the proper data. And ultimately, that's what this new programmatic age of marketing is all about—the proper data. No technology can work without the proper fuel, and for programmatic, that fuel is data, so the higher quality (not necessarily quantity) your data is, the better your programmatic platform can perform.
For years we bemoaned the flood of data that, instead of providing more information about our consumers, actually became overwhelming and confusing. Programmatic technology came as the answer to that need—a platform that can take your data and parse it to deliver highly accurate targeting based on data-proven insight.
Programmatic has, for the last two years, demonstrated real-life efficacy across marketing disciplines, and the industry has risen to the challenge of adapting to a new environment, whether that has been by embracing new measurement capabilities, reorganizing company infrastructures, or creating other platforms to augment programmatic for a variety of uses and disciplines. I think it's safe to say that, comparatively young as it may be, programmatic has officially come of age.
Image via Susan Murtaugh
Be the first to know
Subscribe to receive the latest B2B marketing research, whitepapers, articles, infographics, ML news, and more.