Are you targeting the right buyers? Download the State of the Buyer Report: Future of Work Edition.
Native Advertising Establishes a Solid Footprint in Emerging Media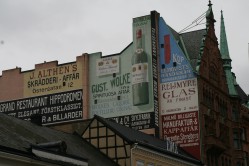 Native advertising has made an enormous impact on the digital advertising industry, giving marketers the ability to deliver precisely targeted messages; targeted because they are actually woven into the content a user is consuming at that moment.
The proliferation of new devices, however, has meant that native ads have had to be adapted to a variety of new platforms and environments. This has given marketers the opportunity to reach users across digital channels with native content, utilizing new data streams to target key audiences, allowing native to quietly but steadily weave itself into the future of emerging media.
Obviously, every ad tech discipline is looking to capitalize on the mobile boom and native is no different. In fact, the mobile environment has enabled native formats to shine; a recent IAB study found that native ad units running on mobile had a 3x higher CTR than the same units running on desktop.
Not that CTR is an ideal metric for native, given the cluttered and crowded online content environment and semi-shady practices, like posting "click-bait" to attract larger yet less targeted audiences. Ultimately, it is difficult to gauge real engagement through a click anyway, but native advertisers have the additional challenge of having less control over the traffic they are buying.
In order to gain deeper insight into the performance of native content, Business2Community contributor Peter Chen recommends A/B testing titles and removing poor performers manually, as well as choosing the best kinds of content to drive engagement, as not all content is suitable for that purpose.
WSJ's head of digital and content Sarah Dale also notes that even print content is ideal for native because it often engages readers on a deeper level. However, she stresses the importance of maintaining a clutter-free environment to ensure a positive user experience and to avoid disrupting engagement.
Video content is the latest channel to see success with native content. eMarketer estimates that U.S. adults spend an average of 76 minutes engaging with online video content, making it an ideal engagement channel.
Last week, in advance of its annual NewFronts event, Yahoo! launched a series of mobile video and video app-install ads, delivering a one-two punch of engaging content. Yahoo!'s own research found that engagement with an app is higher if a user has viewed a video trailer for the app prior to download.
Yahoo!'s acquisition of BrightRoll has significantly boosted video revenue for the media giant, and CEO Marissa Mayer has been clear about her goals to turn Yahoo into a mobile media company.
The opportunities for native are abundant in today's cross-channel marketing environment. Emerging channels like mobile and video have proven to be the best way to engage users across devices. Those channels are also ideal environments for native content, but print content can likewise be revived as a prominent revenue stream with native. With the use of data to target audiences with relevant messaging and careful monitoring of content and performance, native has the chance to emerge as a go-to advertising tool as more and more companies shift to mobile and video.
Image via Wrote
Be the first to know
Subscribe to receive the latest B2B marketing research, whitepapers, articles, infographics, ML news, and more.