Are you targeting the right buyers? Download the State of the Buyer Report: Future of Work Edition.
Madison Logic Introduces New Data Tools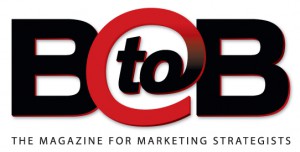 New York—Madison Logic, a lead-generation company, has introduced two new data products to help advertisers analyze buyer behavior and better target prospects. Data Match Behavioral Analytics provides buyer intent information to sales and marketing teams to help them serve relevant content to prospects. Data Match Lead Retargeting allows clients to retarget users in their offline databases with display ads. Read More
---
Be the first to know
Subscribe to receive the latest B2B marketing research, whitepapers, articles, infographics, ML news, and more.