Madison Logic Named a Leader in The Forrester Wave™: B2B Intent Data Providers, Q2 2023!
Blog
Introducing ABM Connected TV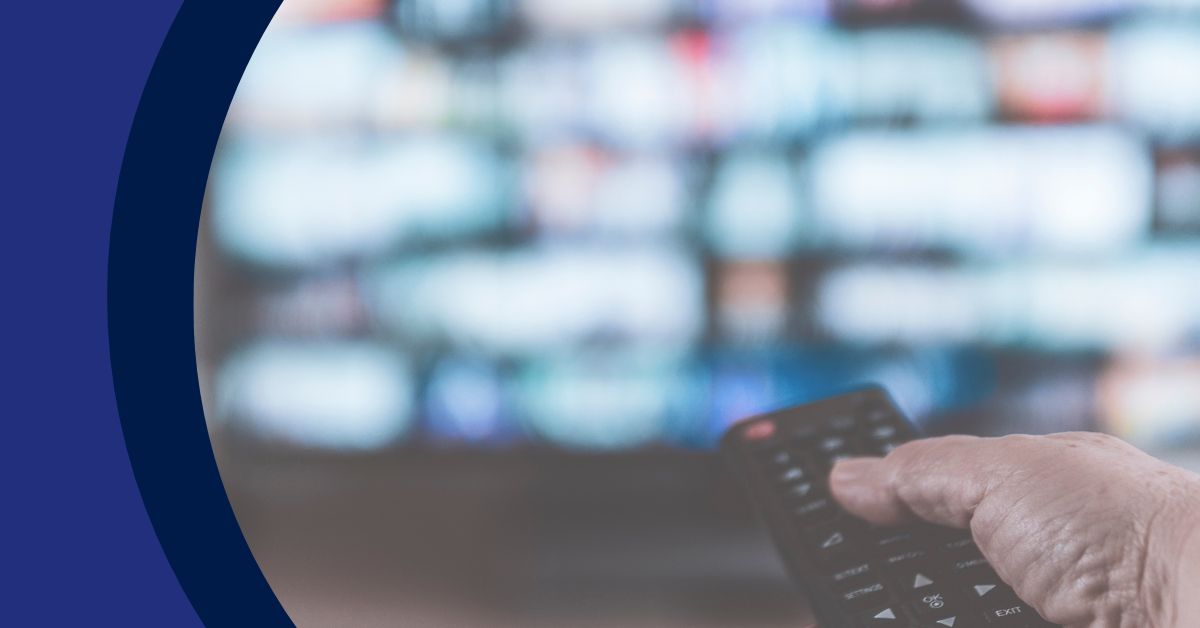 Staying top of mind isn't just about individual touchpoints. Today's buying committees are bigger and take longer to evaluate purchase decisions. Marketers must not only capture the attention of the buying committee but also keep it over often longer sales cycles.
Introducing Madison Logic's ABM Connected TV.
With the release of ABM Connected TV, you can now harness our industry-leading data-driven approach to more precisely target and surround buyers wherever they are. Our newest offering unifies your campaigns while bringing an account-based approach to the broad reach of television.
The result? A seamless content and advertising strategy that maximizes exposure to your buying committee and drives demand for your solution. Now, you can deliver a consistent experience through a centralized ABM strategy, capturing the attention of your target accounts across the entire buying journey.
Seizing the Streaming Surge
There's been a seismic shift in how people consume content on the biggest screen in the home. At a time when people are increasingly cutting the cable cord in favor of streaming services, CTV—which includes Smart TV's and other devices that allow brands to reach their audiences through internet targeting—has emerged as a powerful channel to capture viewer attention. In 2022, Nielsen reported that CTV outperformed cable and broadcast TV to become the dominant form of entertainment on U.S. TV screens. And according to the Interactive Advertising Bureau (IAB), CTV is one of the fastest-growing channels in digital video ad spend—up 22% in 2022, and 37% faster than short-form video from web and app-based publishers.
While TV advertising has been largely dominated by B2C brands, the rise of CTV presents a new channel for B2B advertisers and account-based marketers to leverage. Unlike its traditional linear TV counterpart, CTV's reliance on IP addresses to identify viewers makes it easier to target buying personas. Account-based marketing relies heavily on a more tailored approach with personalized content and messaging based on the target account and persona—something linear TV with ads broadcast broadly to all individuals consuming the content can't facilitate. With the ability to deliver different ads and messaging per home based on a viewer profile, the marriage between ABM and CTV just makes sense.
Buying committees are larger than ever before and are increasingly driven by more independent research, so you need to have your product top of mind with key decision makers before they enter the buying process. According to joint research from Google and Bain & Co., 80-90% of B2B buyers have a list of vendors in mind before they do any research, while 90% will ultimately choose a vendor from their day-one list. Gaining a spot on that initial shortlist requires a unified, data-driven multi-channel marketing strategy that delivers consistent and cohesive content and messaging to buying committee members before they begin the buying process.
Why Madison Logic ABM Connected TV
Until now, the limitations on CTV targeting, engagement, and measurement have prevented B2B marketers from realizing the channel's full potential. While brands have typically used CTV to drive awareness, it's not historically delivered the precise targeting and audience match rates to measure engagement and link to demand and ABM marketing campaigns.
Madison Logic's ABM Connected TV fixes that.
The addition of CTV into the industry-leading ML Platform makes it the first and only ABM solution to unify the four primary B2B channels—content syndication, display advertising, social advertising with LinkedIn, and now CTV—into a centralized platform that enables you to activate multi-channel ABM campaigns and achieve comprehensive visibility into program performance. With superior targeting capabilities fueled by our industry-leading intent data, we empower you to identify in-market accounts, drive higher awareness, and maximize your media investment by engaging buyers through a unified approach.
Here's how:
Enhanced CTV Targeting: Focus on Key Accounts Before They're Ready to Buy
Leverage ML Insights, which combines three independent signals into a single intent score, to directly target in-market account prospects, ensuring your messaging is seen by the right audience.
When used in a unified multi-channel approach that includes ABM Connected TV, ML Insights allows you to activate the same target account list across your entire strategy, ensuring you reach the right audience with the right content and messaging at the right time.
Recognized for the strength of our data through persistent customer praise and leading analyst accolades, ML Insights improves CTV performance with enhanced targeting, delivering market-leading 95+% account match rates to ensure we engage your key accounts wherever they are.
Unified Activation Strategy: Streamline Your ABM Execution Across All Channels for Higher Impact
As the sole ABM solution unifying the four primary channels B2B buyers use most within the centralized ML Platform, Madison Logic empowers you to maximize your impact through unified, multi-channel campaigns with content seamlessly tailored to buying stages across the funnel. Accelerate the initial stages of the buying journey by using CTV messaging to drive awareness for targeted prospects. Next, leverage CTV with other media channels for incremental reach and to separate your brand from the competition. This enables you to drive consideration more quickly with multiple touchpoints. Finally, use the power of video to make your winning pitch. Utilize CTV alongside other media channels to provide key decision-makers with all the information they need to make a confident buying decision.
Clear Measurement: Quantify Investment and Validate Pipeline and Revenue Impact
The ML Platform is the most efficient way to show you exactly how cross-channel campaigns impact your sales pipeline and revenue. It's a single source of truth that demonstrates how accounts move through each stage of the buying journey and how that journey impacts ROI.
We measure pipeline and revenue engagement for CTV, bringing a new level of tracking and transparency to this traditionally brand-oriented media channel. This allows you to truly see the impact of CTV engagement for the first time. CTV also has a halo impact to amplify other B2B channels to allow you to achieve better outcomes with your account-based efforts.
Take Your ABM Strategy to the Next Level with Madison Logic
With its enhanced targeting, unified activation, and clear measurement capabilities, Madison Logic's ABM Connected TV truly harnesses the power of this exciting new channel and a game-changer in driving awareness and higher engagement for your target accounts.
Want to learn more? Register for our new virtual event to learn why CTV is important for every marketing department and how leveraging CTV as part of a data-driven ABM strategy positions you ahead of your competition before the start of a buying cycle. Save your seat today!
Ready to reach buyers with a multi-channel ABM strategy that includes the biggest screen in the home? Click here to learn more about ABM Connected TV and request a demo.
---