How to Get Started with Account Based Marketing [White Paper]

[col2 ][blocks layout="layout7″]
[block background="#ffffff" text_color="#999999″ rounded="true" shadow="true"]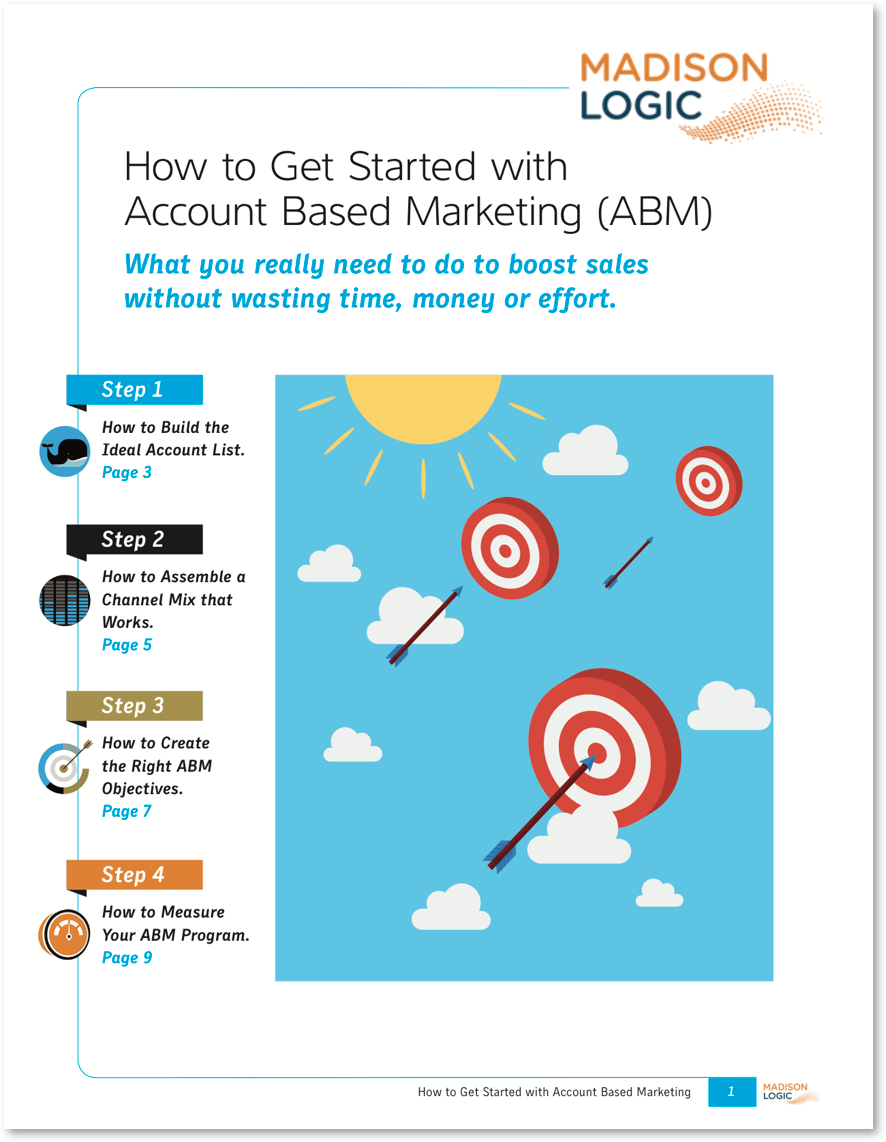 [/block]
[block background="#ffffff" text_color="#333333″ rounded="true" shadow="true"]With solid ABM, you can pursue in market leads with the appropriate content they need to do their jobs better. This allows you to nurture prospects before you even know who they are. Plus, you get a competitive advantage that saves time and money. In this white paper, you will learn:
How to build the ideal account list

How to assemble a channel mix that works

How to create the right ABM objectives

How to effectively measure your ABM programs
Download this White Paper now to get help you get started with account based marketing.
[/block]
[block background="#ffffff" text_color="#999999″ rounded="true" shadow="true"][/block]
[block background="#ffffff" text_color="#999999″ rounded="true" shadow="true"][/block]
[/blocks][/col2][col2 ]
[/col2]