Employee Spotlight: Caroline Fenn
Caroline is a Customer Success Manager at Madison Logic. She comes to us from Malone Media Group. She's smart, organized, and committed to helping Madison Logic's customers succeed. In addition to her daily responsibilities, Caroline heads up Madison Logic's Community Outreach team. We're lucky to have her.
What is the favorite part about working for Madison Logic?
The people. I know, it's the corny answer. But, it's the truth. Everyone is so nice and welcoming, and willing to answer my 1,245,320 questions as I'm learning everything.
What aspect of your job do you find the most challenging?
Learning all the lingo, and the differences between each of the platforms we use. But, I'm getting the hang of it.
If you woke up and had 2,000 unread emails and could only answer 300 of them, how would you choose which ones to answer?
First, I'd make some espresso. And then I'd start from the bottom, but jump on anything that looked ultra-urgent as I was scrolling through all 2,000.
Before working at Madison Logic, what was the most unusual or interesting job you've ever had?
I was an intern at the US Embassy in Kenya during the summer of 2010. VP Joe Biden was visiting Nairobi that summer and I was part of the team that worked with the Secret Service to plan his trip.
What cartoon character can you relate with most? And why?
I've never really liked or watched cartoons (yes, even as a kid). But I have to go with Eliza Thornberry. We were both raised moving around the world, mainly in Africa, but that's really where the similarities end. I'm the child of public health professionals, not the creators of a wildlife TV show. I lived in and went to school in cities, and didn't explore much in the jungles and villages like Eliza did. But we can both speak to animals. I talk to every dog I see in NYC, and she talks to every animal ever.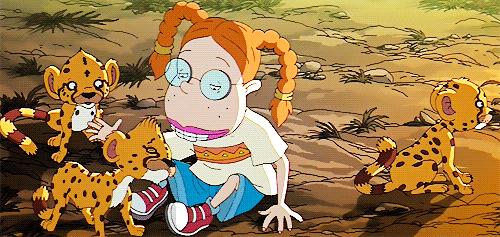 Be the first to know
Subscribe to receive the latest B2B marketing research, whitepapers, articles, infographics, ML news, and more.