Deep Diving for Better B2B Results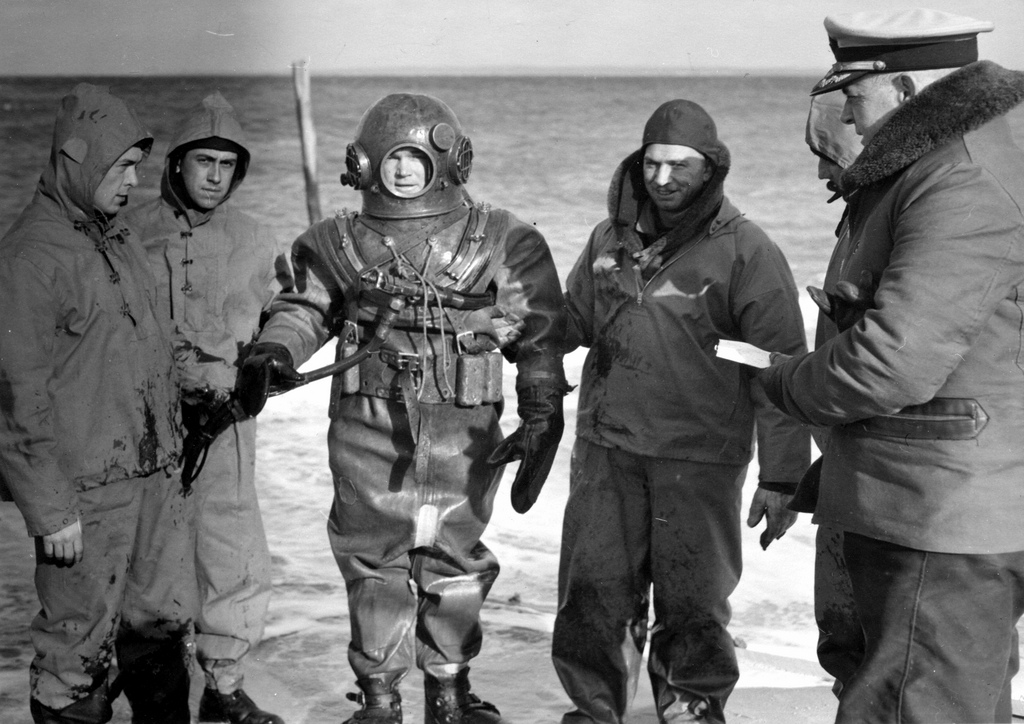 This week's roundup of B2B marketing news reads like the tabloids: Myths Debunked, the Shocking Truth… Beyond gripping headlines, the really valuable takeaways are even more attention-grabbing: more internal research, data analysis and coordination among departments will yield better results on B2B marketing efforts—along email, website and CRM.
How can something so commonplace be so revolutionary?
First, let us not get complacent that our marketing efforts are easy because we are businesses engaging businesses. B2C marketing requires casting a large net, so more customers can buy. In B2B marketing, your customer base is smaller, more specific, and very knowledgeable about what they need. The temptation is we think we know our customers because we know our industry.
"The shocking truth is, however, that B2B marketing takes tons more research and thought. It needs to hit the right audience, or else you won't make any money from marketing," states Robert Cordray in "The Shocking Truth about B2B Marketing." Cordray urges B2B marketers to have dedicated personnel perform their research to determine what strategies will work with different audiences. Research is essential to maintaining an up-to-date database and qualifying leads. Cordray urges hiring or designating individuals for the database and strategies, and a teleprospecting team to qualify leads. If these essential research functions are treated as an afterthought or auxiliary, sales will diminish. If they are at the forefront, they will yield better results.
And one of our common themes applies too; sales and marketing have to support each other to obtain feedback, deliver premium content and nurture leads to deliver the right message or action at the right time. In other words, stick to the tenets of lead generation and nurturing to be successful. Paul Houston provides a refresher in "10 Tips for a Successful Lead Generation Strategy." Some of the highlights are:
Use correct data to target the right audience at the right time
Use measurable and traceable channels to track—via website, email, social media or direct marketing.
Create a grading structure and criteria so you can focus on a prospect with the right message.
Monitor your competition and structural changes among your own targeted customers.
Use social media to share content, build a following and engage in dialogue.
Use email correctly to send valuable offers, link to landing page and measure calls to action.
Along with the DIY theme (and isn't all B2B marketing DIY on some level?), Sandy Gibson alerts B2B marketers in "How Big Data Can Enhance B2B Email Marketing" that our own customer data is often overlooked, yet invaluable to improving our content, products and services. Focusing on CRM data, email and website analytics, here are the key points:
CRM data. It is more effective to use CRM data for basic segmentation, determining who's in the nurture cycle or an existing customer, who is interested in enterprise versus a single transaction, than sending a single email to everyone on your list.
Email analytics data. Identifying which content is most engaging and what calls to action were taken is more important than open and read rates.
Website analytics data. Reader's paths help you determine which content is working and what actions are being pursued, which enables you to optimize as needed to move visitors toward conversion.
Combining all this data through your CRM will provide insight into behavior and patterns that will help you deliver "relevant and engaging experiences" and create a roadmap for your marketing and product teams.
"Email is not dead," declares DM News and so many marketers before. Author Elyse Dupre debunks some common email marketing myths, i.e., volume and old school techniques are the way to go. Here are some of the positive points after the conventional wisdom is deconstructed:
Email is still vibrant, with 88 billion consumer emails projected by 2016
Separate the opt-in subscribers who want to receive frequent email from those who merely supplied an email for a single interaction.
Automatic personalization now replaces "batch-and-blast, to segmentation, to personalization" old order because you can now determine more directly what the customer wants by analyzing the data on your site and emails.
Mailing to smaller, segmented lists yields better results.
Data, technology and behavioral targeting create more effective messaging than big lists, too-creative content and untested subject lines.
In any business, it is so important to establish trust, and then retain it. Since B2B marketers have a smaller pool of potential customers, it is essential they incorporate research, personalization, customized actions, quality content and integrated marketing efforts that are informed by data and analytics to attract relevant, targeted leads.
Image via U.S. Navy Seabee Museum
Be the first to know
Subscribe to receive the latest B2B marketing research, whitepapers, articles, infographics, ML news, and more.