Beyond The Account List: How You Can Use Data To Drive Your Account-Based Marketing Program
[col2]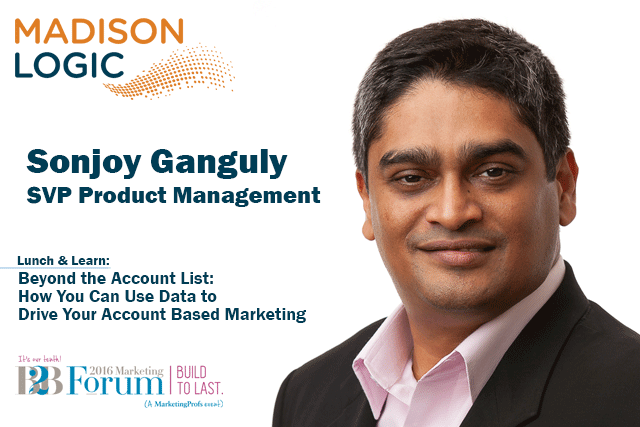 [/col2]
[col2]
In the past few years, the importance of harvesting data has been emphasized by the world's leading B2B marketers. But, how do you use this data to create the most effective marketing programs? In 2016 it has become the leading factor for gaining better insights on your audience. The right mix of data for your ABM efforts can help you build and supplement your account lists, and define your content strategies.
You will learn:
[list style="list1″ bullet_color="#DD7D26″]
How the right data can fuel your account based marketing tactics.

How to engage the right prospects at the right time.

How ABM can help you optimize all your marketing efforts.
[/list]
[/col2]

Be the first to know
Subscribe to receive the latest B2B marketing research, whitepapers, articles, infographics, ML news, and more.